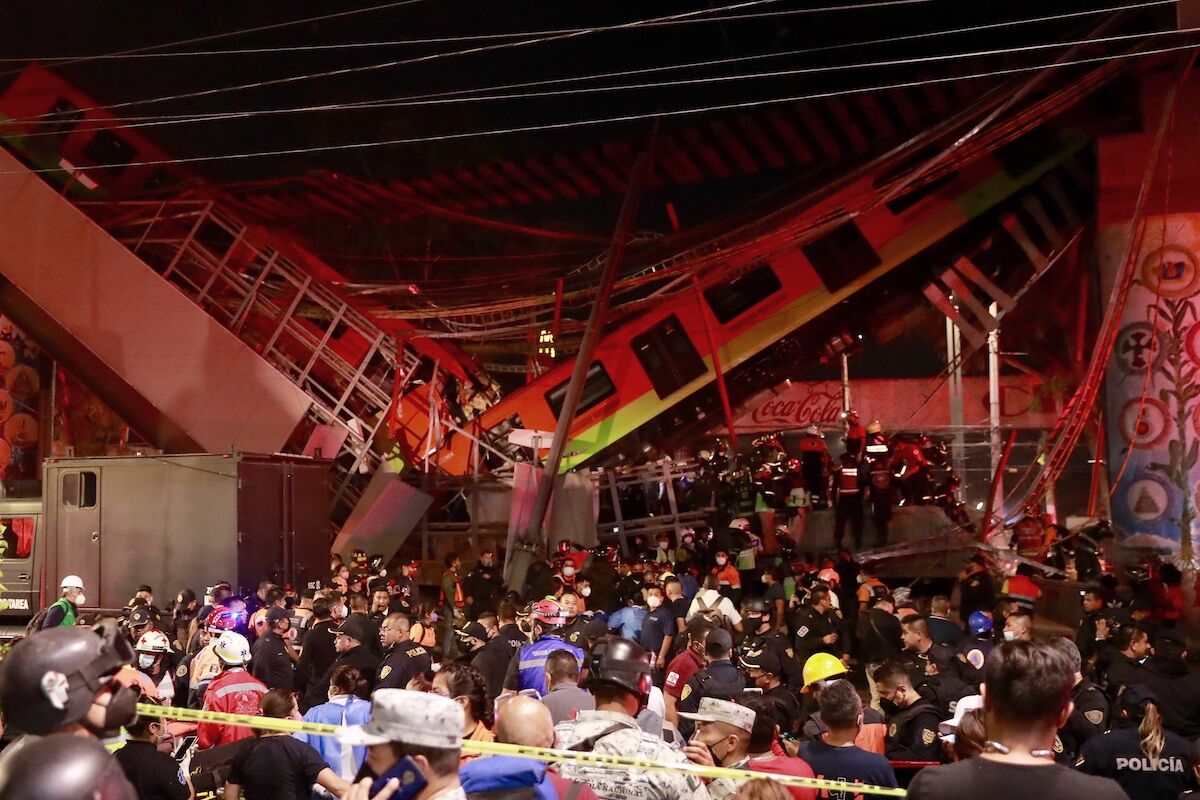 At least 20 people died and about 70 were injured on Monday in Mexico City when a surface metro bridge collapsed in the wake of a train, officials said.
The accident occurred at night, when a bridge on line 12 of the surface metro, near Olivos station, in the south of the capital, collapsed, at the moment when a composition of several carriages passed.
Images from local televisions showed dozens of firefighters and rescuers trying to remove passengers from the rubble metro, between twisted cables and metal.
A video released by a Mexican journalist in Twitter shows the moment when the overpass collapsed.
So far, 20 people have died and 70 have been injured, of which "49 are being taken to different hospitals," he said in a message on the social network. Twitter, the Secretariat for Comprehensive Risk Management and Civil Protection of the Mexican capital.
At the origin of the fall of the viaduct there must have been a road accident, since a heavy vehicle will have knocked down one of the pillars that supported it.