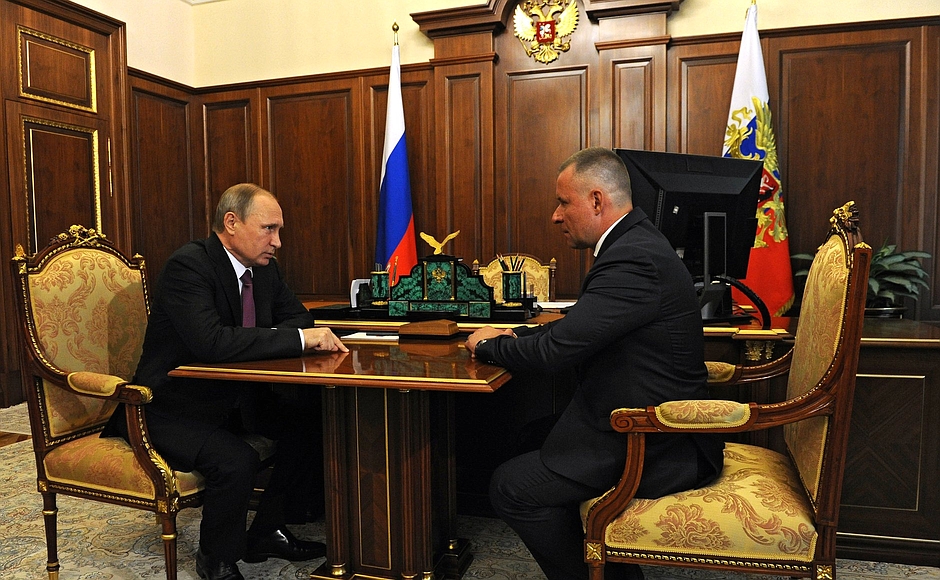 A government member was in the arctic region of the country and reportedly jumped off a cliff to try to rescue Aleksandr Melnik, who was shooting a film there.
The Presidential of Russia Press and Information Office
Minister Yevgeny Zinichev in meeting with President Vladmir Putin

O Minister of Emergencies of the Russia, Yevgeny Zinichev, died last Tuesday, 7th, while saving a person's life while performing exercises, the folder said on Wednesday, 8. According to an official statement quoted by the agency "RIA Novosti" , Zinichev, 55, who has held the portfolio since January 2020, died while carrying out his duties in exercises to protect the "arctic zone against emergencies". The note indicates that the tragic event took place in the city of Norilsk, located in the Arctic Circle, without providing further details. The Emergency Ministry explained that Zinichev died in an attempt to save filmmaker Aleksandr Melnik, who was in the Arctic to make a documentary about the development of the region and the Northern Maritime Route. Melnik would have fallen off a cliff into the water and Zinichev jumped in to try to help him. Neither of them came back alive. The death of the Russian minister has generated a wave of political reactions and condolences in the country. One was Russian President Vladimir Putin, who described the officer's death as a "great loss" in a statement issued by the Kremlin.