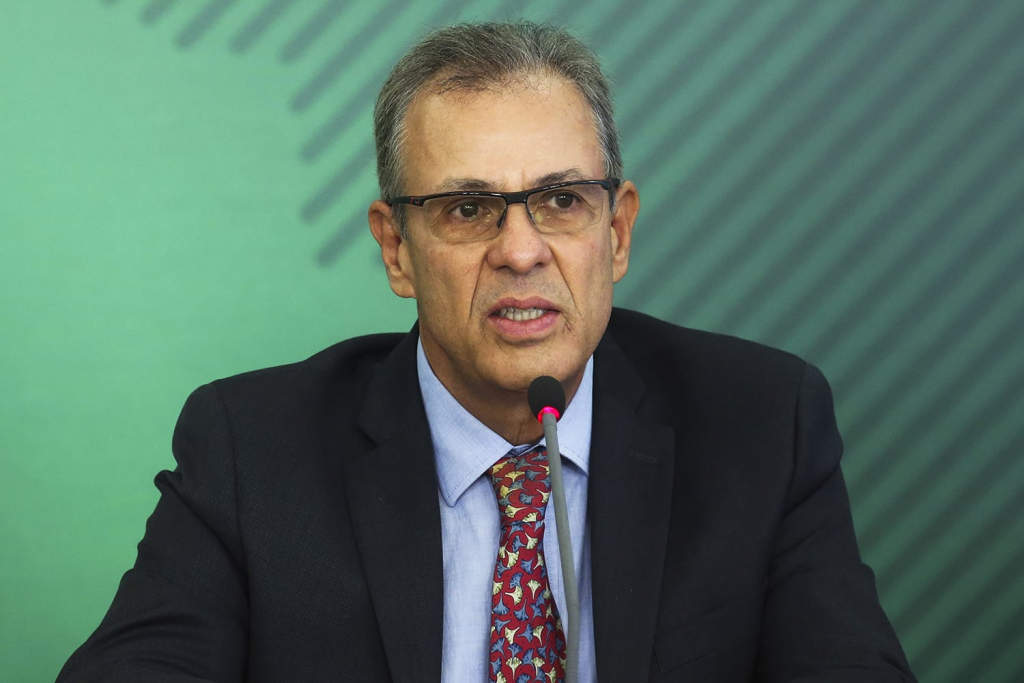 Bento Albuquerque participated in the inauguration of a thermoelectric plant in Rio de Janeiro
Brazil Agency
Minister of Mines and Energy, Bento Albuquerque, ruled out back to daylight saving time

O Minister of Mines and Energy, Bento Albuquerque, denied on Thursday, 30, that daylight saving time can be resumed in Brazil while participating in the inauguration of the thermoelectric plant GNA I, at Porto do Açu, in São João da Barra, in the State of Rio de Janeiro. "Daylight saving time was not renewed in 2019 and remains as it is," said Albuquerque. Daylight saving time was ended by President Jair Bolsonaro (non-party) in 2019, but has returned to the debate because of water crisisa, which strongly affected the reservoirs of the hydroelectric plants.
With the lack of rain in much of the country, it became necessary to activate thermoelectric plants, which produce more expensive energy. Because of this, the government adopted a new tariff flag on electricity bills that adds an extra R$ 14.20 for every 100 kilowatt-hours (kWh) consumed. The federal government has also avoided talking about the risk of rationing or blackouts, and both Albuquerque and Bolsonaro have called on the population to collaborate and spend less energy at home. A study carried out by the National Electric System Operator (ONS), however, pointed out that daylight saving time would have little effect on energy demand.
At the inauguration of GNA I, the minister stated that the type of energy produced there should be expanded by Brazil because of its reduced cost. "The generation here, at Porto do Açu, is much cheaper than the thermoelectric plants are using. So that's the kind of venture we want. This type of project that we are going to have in the capacity reserve auction that we are going to hold. This is what we are looking for so that the Brazilian consumer does not only have energy security, such as cheaper rates", stated Albuquerque. The new plant is powered by natural gas, is the second largest thermoelectric plant in the country – behind the Sergipe I plant – and has been in operation since the last 14th. At the opening ceremony, it was announced that a new plant, the GNA II, will be built, with completion forecast for 2024.