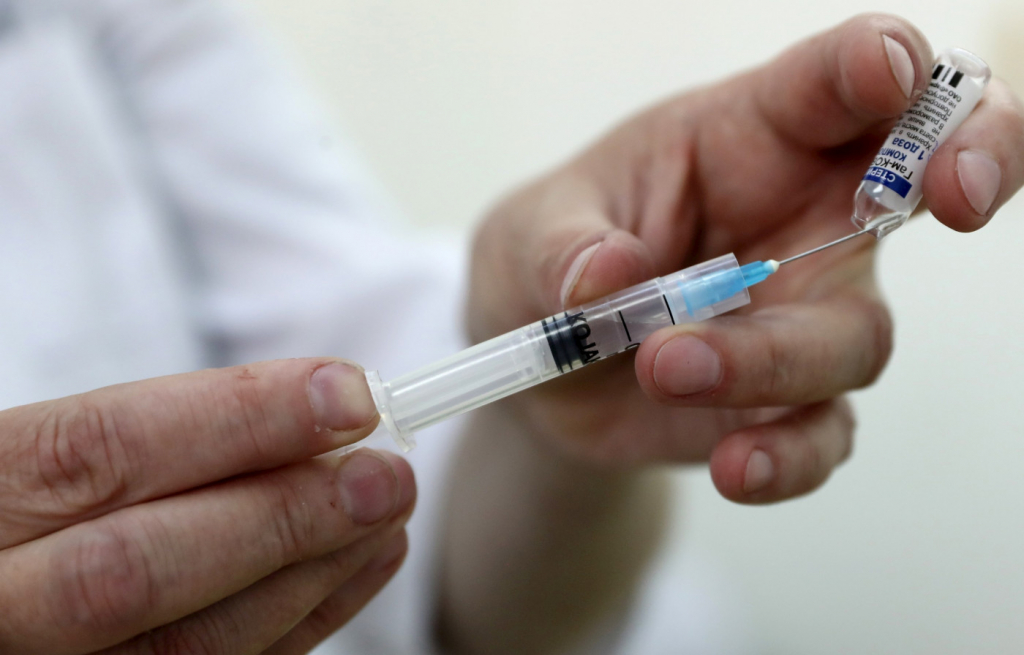 New guidelines were approved this Thursday, 27, during a meeting between SUS managers and representatives of states and municipalities
EFE / EPA / IGOR KOVALENKO
It is estimated that vaccination of people with comorbidities and other groups in progress will be completed within two weeks

O Ministry of Health will release, this Friday, the 28th, the new criteria on the vaccination against Covid-19 in states and municipalities. The guidelines include allocating doses to teachers and education workers, a group that is next on the priority list, while current groups are immunized – which is planned for people with preexisting diseases, permanent disabilities, homeless population, system employees prison and population deprived of liberty. Next, the idea is to make room for the start of immunization in people by age group.
The order would go from highest to lowest age: people from 59 to 55 years old, followed by 54 to 50 years old and so on. The new guidelines were approved this Thursday, 27, during a meeting between managers of the THEIR and representatives of state and municipal health secretaries. According to the coordinator of National Immunization Program, Francieli Fontana, the change was planned after a request from some municipalities. "And, as a result, states and municipalities that do not have a demand or have already reduced demand for vaccination, which is a report we are receiving, that they can vaccinate groups, can adopt the vaccination strategy according to age group in descending order of age, always guaranteeing doses for vaccination of other priority groups."
The executive secretary of the ministry Rodrigo Cruz said that, so that the start of vaccination by age group can take place, local managers must reserve a portion of the doses to maintain the immunization of priority groups. "Allocate part of the doses to follow with age and another part to follow the logic of the PNI, which has a technical construction. The logic is to reduce deaths and pressure on the hospital infrastructure." The executive secretary of the National Council of Municipal Health Secretaries, Mauro Junqueira, assured that the measure does not affect the vaccination plan against the coronavirus. "And we make it clear, right, in this last paragraph, that those who have already advanced, who have vaccines available, can start by age." The changes would not change the vaccination of the last priority groups, which follow the order of the vaccination plan. The Ministry of Health estimates that vaccination of people with comorbidities and other groups in progress is completed within two weeks.
*With information from reporter Caterina Achutti