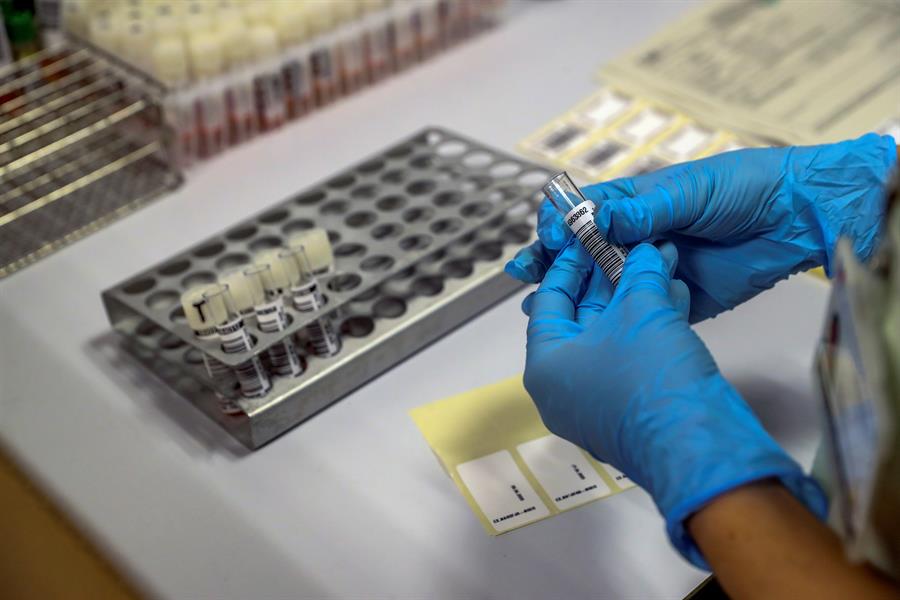 Similar to chickenpox and common smallpox, infection is prevalent in the central region of the African continent and was detected in a Texas patient.
Juanjo Martín / EFE
Country investigates cases of monkey pox

The Center for Disease Control of USA monitors 200 people from 27 different states of the North American country for suspected exposure to monkey pox, a disease of the same family as smallpox, but with less severe symptoms, which include fever, headaches and back pain and skin rashes, which they itchy and manifest themselves mostly on the palms of the hands and the soles of the feet. According to the agency, the people monitored had contact with a man from Texas who traveled to the Nigeria and contracted the disease, considered rare, at the beginning of the month. Most of them were with the infected patient on planes or in open places, which reduces the chance of contamination, since masks are mandatory for international travel in the country because of the new coronavirus pandemic.
"People with indirect contact are those who have been up to 1.8 meters away from the patient without wearing an N95 mask or using any other mask for more than three hours," explained epidemiologist Andrea McCollum in an interview with the NY Post. The CDC estimates that this is the first time since 2003 that a case of the disease has been registered in the country. Despite the discomfort, the disease has a mortality rate of only 1% in more severe cases. The patient from Texas is doing well and is hospitalized, being accompanied by specialized medical care. The US case was confirmed just over a month after three instances of the same disease were reported in the UK.