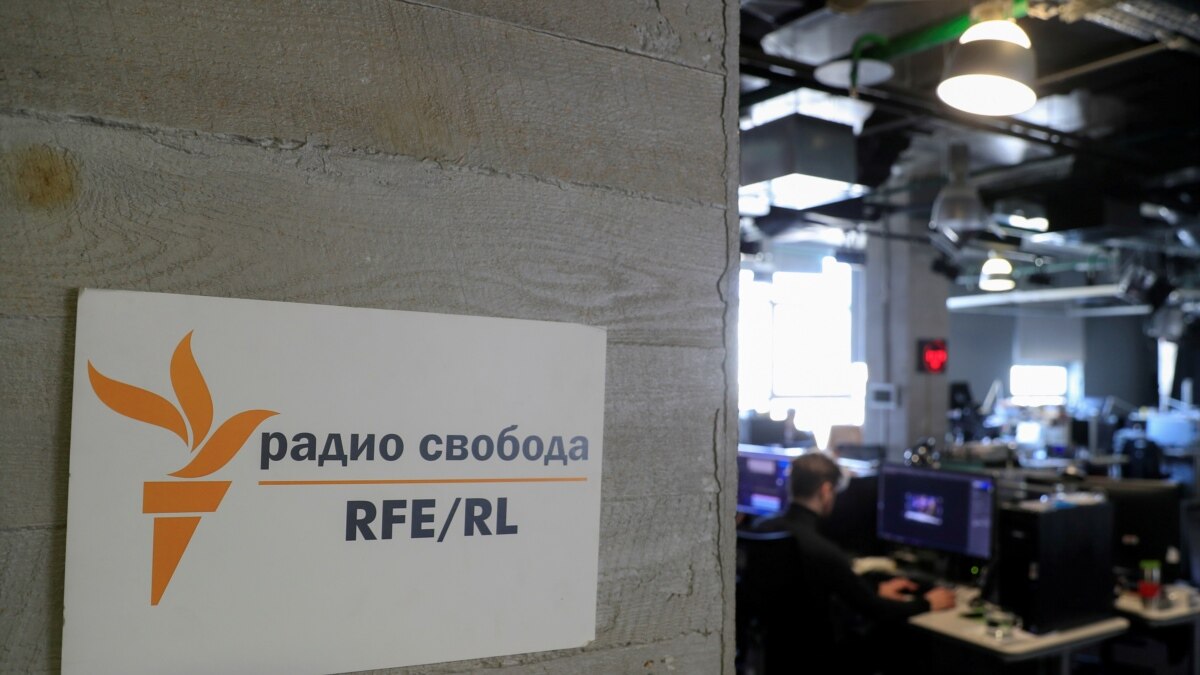 "I think it is quite possible that there will be some agreement between the law enforcement agencies of Russia and Belarus on the practice of suppressing dissent. "We see that Lukashenko and Putin are largely in sync, and that is what the regimes fear.", – says Elena Fanailova, an employee of the Moscow bureau of Radio Liberty.
On July 15, the Russian Prosecutor General's Office announced the publication "Project" as an "undesirable organization" and the Russian Ministry of Justice added eight Russian journalists to the list of "foreign agents", including Elizaveta Maetnaya, a spokeswoman for RFE / RL.
The move by the Russian Ministry of Justice was described as "disturbing" by Radio Free Europe / Radio Liberty President Jamie Fly.
"Our employees are true patriots of Russia, who use their professional experience to provide objective and verified information to the audience. "The Kremlin's growing attacks on independent journalists deprive Russian citizens of access to information at a critical juncture in the country's history.", – says the statement of Jamie Fly.
Revenge for telling the truth
Belarus remains the most "hot spot" for journalists outside of Russia, where the regime of Alexander Lukashenko, with its repression and fabricated accusations after the political opposition and activists, is pushing the last representatives of the still independent media out of the country.
Since Friday morning, security forces have searched the apartments of the correspondents of the Minsk bureau of Radio Liberty, Aleh Hruzdzilovich and Valentin Zhdanko. Hruzdzilovich and former RFE / RL correspondent Inna Studzinskaya, whose accreditation was revoked in October, have been arrested.
Hruzdzilovich's wife told RFE / RL that her husband had been handcuffed.
"This is because the government does not forgive journalists for covering the street rallies, talking about total human rights abuses, lawlessness, beatings, arrests and an atmosphere of disorder. "And today 's events in Belarus – the crackdown on journalists and the destruction of the Radio Liberty Bureau – prove once again that the government is vindictive, does not forgive anyone and questions anyone who told the truth about last year' s protests, human rights abuses that continue today.", Says Roman Vasyukovich, a Belarusian journalist and correspondent for the Russian-language TV channel Nastoyashche Vremia.
It should be noted that Roman Vasyukovich was arrested on December 11, 2020 in Minsk, when he was returning from Kiev. Vasyukovich was then deprived of his notebook and the book "Donbass of Belarus" by journalists Igor Iliash and Katerina Andreeva, which, as he explained to the journalist Vasyukovich in court, had not yet been read.
Vasyukovich was fined 580 Belarusian rubles (approximately $ 220) in early April for a book he was declared "extremist" by a court on March 26, 2021.
After that, Roman Vasyukovich soon left Belarus and now he continues his journalistic activities from Kiev.
"There are problems in Georgia as well"
However, now the novel is in Tbilisi for a few days to prepare the programs. He feels safe in Georgia, but my colleague considers the recent events, the attack on journalists by xenophobic and radical groups and the inaction of the government to be "tragic".
"I think there are some problems with the media in Georgia as well. This has especially appeared in recent days and we remember (July 5) the tragic history. But as far as I know, Georgian journalists have not yet been involved in such mass searches and arrests as took place in Belarus today. "But what happened today in Belarus shows once again that journalists are absolutely not in a post-Soviet space where it is becoming increasingly difficult for us to carry out our work.", – says Roman Vasyukovich.
On July 16, security forces also searched the homes of employees of the Polish satellite TV channel Belsat, while law enforcement officers also visited the homes of journalists working in Gomel, Grodno and Vitebsk.
More than 20 convicted journalists are currently in prison in Belarus. The case of more than two dozen journalists is under investigation and it is not ruled out that the number of imprisoned journalists in Belarus will increase in the future.
"Journalism is not a crime"
Unlike in Belarus, the imprisonment of journalists in Russia is not so massive, but the Kremlin otherwise tries to suppress free media in the country. This is the law on "foreign agent" adopted in 2012.
Later amendments to the law also targeted foreign media – including Radio Free Europe / Radio Liberty (RFE / RL), six other Russian-language news outlets, and the Russian-language TV channel Current Time.
The law, which was later passed on to individual journalists, is one of several measures taken by the Kremlin to curb foreign-funded media in Russia.
"I think they want to turn journalism into a crime. But journalism is not a crime – it is with these slogans that people come out and support our colleagues, including Elizaveta Maetnaia, in the project "Server. "Editor of Real" who was included in the list of "foreign agents"– says Elena Fanailova, an employee of the Moscow bureau of Radio Liberty, who explains what it means for a journalist to be on the list of "foreign agents".
"It means, on the one hand, to despise a person, because to be considered a foreign agent means that you become an absolutely transparent state – you have to show any expenses, be it in a pharmacy, in a gastronomy or, I do not know, any other petty expense report available. It happens to a government official. And all employees of the Russian service of Radio Liberty faced such a threat. ", – says Elena Fanailova, who has been working with several colleagues from Kiev since May due to the threat of being included in the list of "agents of Ukraine" by the Russian authorities.
"Mocking Justice"
The synchronized act of criminalizing journalism by the Kiev and Minsk regimes, mentioned by my interlocutor, had a kind of echo on July 15 in Russian-annexed Crimea, where Radio Liberty became the target of the state. More precisely, Vladislav Esipenko, a freelance correspondent for the Radio Liberty project "Crime.Reality".
Vladislav Esipenko, arrested on criminal charges by the Crimean Department of the Russian Federal Security Service, was tried on July 15 in the Russian-controlled city of Simferopol. At the trial, the prosecutor read out the indictment, according to which Esipenko is accused of "illegal manufacture, repair and conversion of firearms and ammunition."
This offense, which is punishable under criminal law, carries a total of up to 12 years in prison.
Radio Free Europe / Radio Liberty (RFE / RL) President Jamie Fly, accused by the Occupied Crimea court of convicting Vladislav Esipenko, a freelance correspondent for RFE / RL's Radio Liberty project, has accused the government of "mocking justice" and accusing Russia of "mocking justice."
"This confirms how the Kremlin seeks to suppress independent information about the real situation in Crimea. "Journalism is not a crime and Vladislav Esipenko is not guilty.", – says the statement of Jamie Fly.
The court of occupied Simferopol extended Vladislav Esipenko's pre-trial detention until July 19. So it is still unknown whether the court will agree to the harsh sentence demanded by the prosecution for our colleague.
.