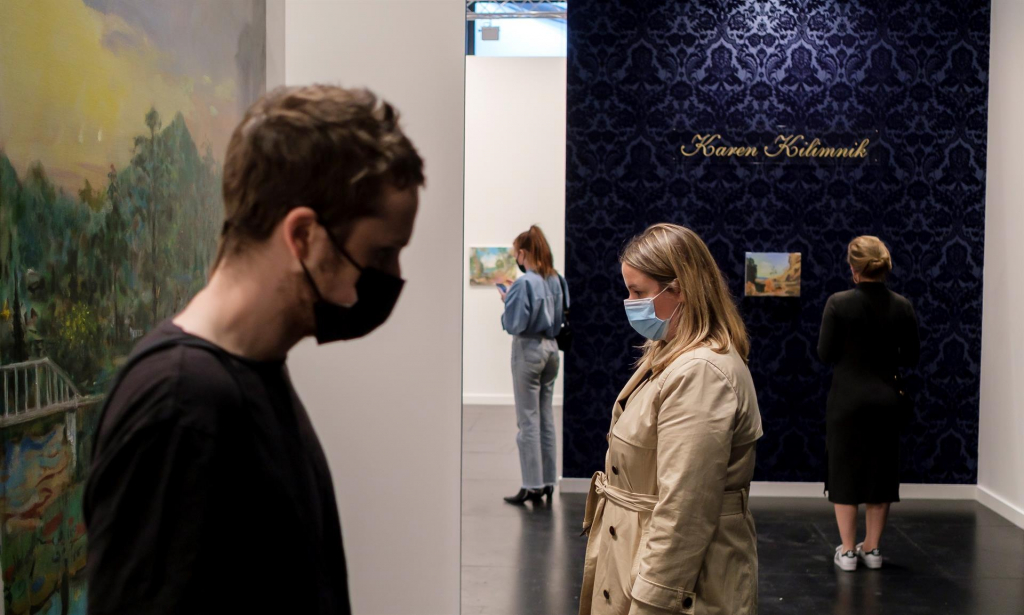 The Johnson & Johnson single-dose immunizer will be offered at iconic spots in the city; Brazilians spend 14 days in Mexico to be able to enter the United States
EFE/EPA/JUSTIN LANE
The expectation is that New York City will be fully reopened on Wednesday of next week, 19

The mayor of Nova York, Bill de Blasio, announced on Tuesday, 11, that the city is ready to apply the single dose vaccines of Johnson & Johnson against Covid-19 in tourists. That's because he would have obtained authorization from the governor Andrew Cuomo to immunize people in general, regardless of whether or not they are residents and workers of the state, as determined by the rules in force until then. Last Thursday, 6, Bill de Blasio had already said that, as a way of attracting people back to the city, vaccination points would be installed in tourist attractions such as Central Park, Times Square, Brooklyn Bridge and the Empire State Building. New York bars and restaurants have reopened and tickets for Broadway musicals have been re-sold on Friday, which will initially be limited to an audience. The expectation is that the city will be fully reopened on Wednesday of the next week, 19, when the subway will resume operating 24 hours a day after more than a year with limited operation.
Travelers from Brazil cannot enter the USA
Since May 2020, the United States has prohibited the entry of travelers who have been to Brazil in the 14 days prior to arrival in their territory. The restriction was established by Donald Trump and maintained by Joe Biden due to the situation of the Covid-19 pandemic in Brazil, which also detected a variant do new coronavirus. However, many Brazilians have spent 14 days in a country authorized by the US government, such as the Mexico, before going on a trip to the United States. There, they must present a valid visa and a negative result for a Covid-19 test.