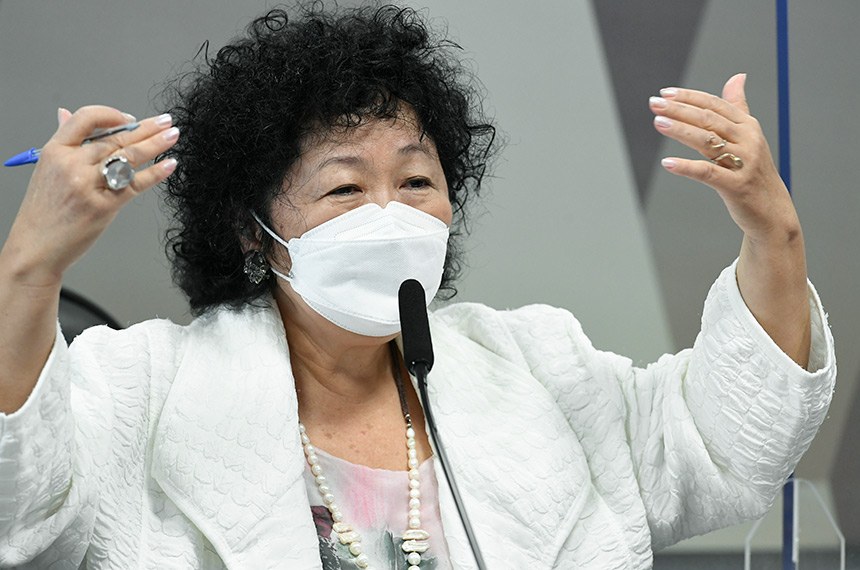 Doctor denies having participated in treatments or tampered with death certificates for Anthony Wong, Regina Hang and Enio Mainardi
Jefferson Rudy/Senate Agency
Nise Yamaguchi was interrogated by the CPI in early June

To doctor Nise Yamaguchi denied having relationships with the health plan operator Prevent Senior, which has been accused of covering up patient deaths during studies to verify the effectiveness of the so-called 'covid kit', even defrauding death certificates. Yamaguchi was cited in a dossier prepared by doctors who worked for Prevent Senior as one of the people who had drawn up the 'early treatment' applied. The document also says that the doctor visited hospitals to monitor special cases, such as those of doctor Anthony Wong, another great advocate of early treatment, that of Regina Hang, mother of businessman Luciano Hang, and that of Enio Mainardi, publicist and father of the journalist Diogo Mainardi. The three would have died because of Covid-19 and had their death certificates forged in order for another cause to appear.
In an official statement, Nise stated that she visited Anthony Wong and Enio Mainardi in Prevent Senior hospitals as a friend of the two and that she would not have participated in the body of doctors responsible for the cases. He also said he had never met Regina Hang. "I emphasize that I have never personally gone to Prevent Senior to participate in scientific meetings or seek data from the treatments performed there. And at no time did I guide any treatment that might be adopted by that entity. My knowledge about the technical data of the referred entity and that were useful to me in my studies, only and solely, were obtained with public information and conversations between specialists", says the doctor in the note.
Nise also says that there was no "parallel cabinet" to recommend the adoption of early treatment for the federal government, an accusation that has been investigated by the CPI of the pandemic in the Senate – according to her, the presidency only invited her to give its opinion and she was heard with "attention and simplicity". He also recalled his visit to the CPI on June 2, reaffirming that his "rights were not respected and his honor was vilified" by the senators. "I have received numerous manifestations that show the indignation of many Brazilians because I and many doctors with renowned resumes and notorious experience are being treated and suffering brutal interference with regard to the doctor-patient relationship in relation to the treatments aimed at our Covid patients -19", reported the doctor in the note.