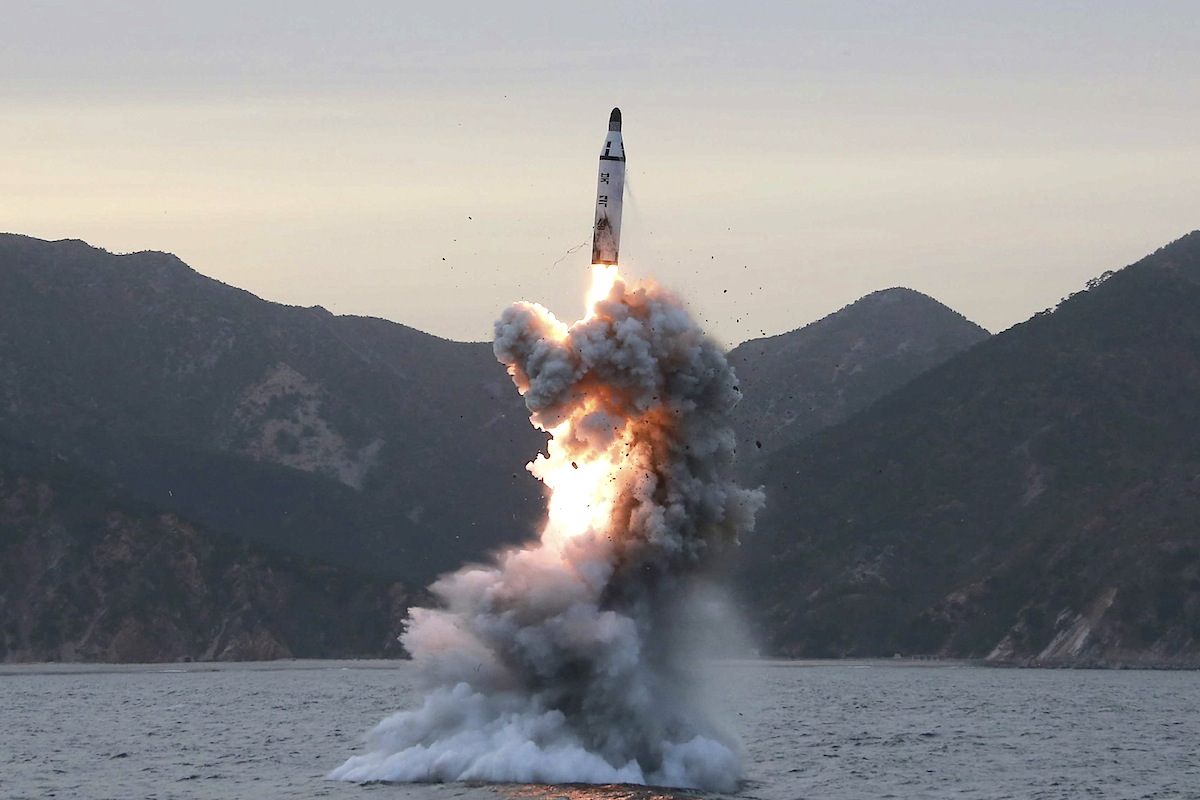 North Korea fired two unidentified ballistic missiles into the Sea of ​​Japan, reported the Chief of the South Korean Joint Chiefs of Staff (JCS).
North Korea on Wednesday fired two unidentified ballistic missiles into the Japan Sea (which the two Koreas call the East Sea), informed the Head of the Joint Chiefs of Staff of South Korea (JCS).
"North Korea fired two unidentified ballistic missiles to the East Sea from the central region of the country, after midday on September 15", said the JCS, in a statement quoted by the EFE agency.
The last time the Pyongyang regime fired a ballistic missile was in late March, when it tested what appeared to be a version of its KN-23 projectile, capable of making trajectories very difficult to intercept.
Today's launch was also detected by the Japanese Coast Guard, which indicated that the missiles had landed outside the economic zone Japan exclusive (ZEE). The Japanese Coast Guard notified the launch at around 13:38 (05:38 in Lisbon), the Ministry of Defense reported, according to Japanese public broadcaster NHK.
According to the same source, no ship or plane reported damage due to North Korean releases.
According to the Associated Press, Japanese Prime Minister Yoshihide Suga said the missiles landed outside the Japanese EEZ, in the waters between northwestern Japan and the Korean Peninsula.
"The shooting threatens the peace and security of Japan and the region and is absolutely scandalous," Suga said. "The Government of Japan is determined to intensify surveillance to be prepared for any contingency," he added.
The launch comes after the North Korean regime said it had tested a new type of long-range cruise missile over the weekend.
The escalation in armaments takes place at a time when the dialogue about the denuclearization remains blocked after the failure of the Hanoi summit in 2019, during which the US considered that North Korea's disarmament proposal was insufficient and refused to lift sanctions on the country.
The US government has insisted in recent months on meeting North Korean leaders, without preconditions, to try to revive the talks, but so far has not received a response from Pyongyang.
Several UN Security Council resolutions prohibit North Korea from continuing the six nuclear weapons and ballistic missile programs.
Despite being hit by multiple international sanctions, the country has in recent years strengthened its military capabilities, under the leadership of Kim Jong-un. North Korea has carried out several nuclear tests and successfully tested ballistic missiles capable of hitting the United States.