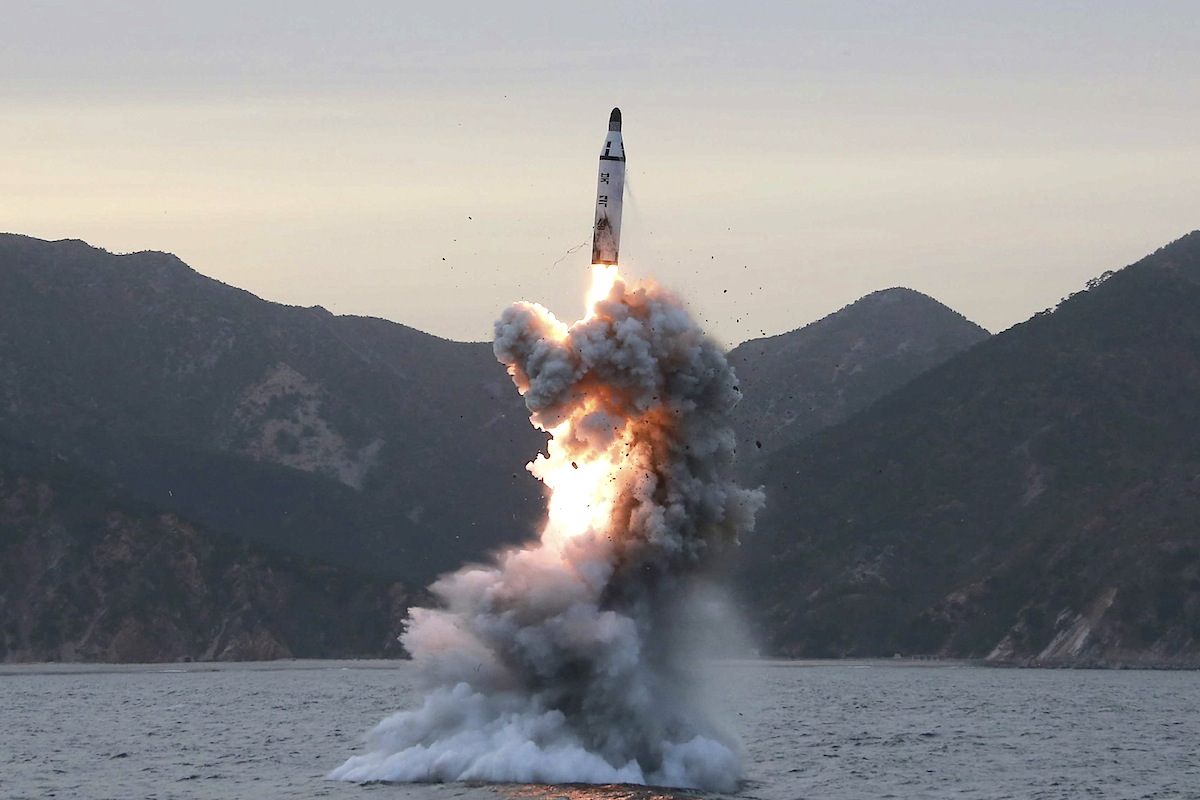 North Korea has launched an "unidentified projectile" into the sea off its eastern coast, the South Korean military said this morning. Both Japan and the United States have already condemned the release.
North Korea launched an "unidentified projectile" at 6:40 am (21:40 pm on Monday in Lisbon), announced the South Korean Joint Chiefs of Staff (JCS), which did not provide any further details.
The short-range missile is said to have been fired from the inner province of Chagang.
The North Korean ambassador to the United Nations, Kim Song, said that the country has the "legitimate right" to test weapons and "strengthen [as suas] defense capabilities".
However, the US State Department condemned the North Korean missile launch, calling on Pyongyang to engage in dialogue.
"The United States Condemns the Missile Launch", reads a statement.
"The launch is in violation of multiple UN Security Council resolutions and poses a threat to North Korea's neighbors and the international community," he said, calling on Pyongyang to "dialogue."
"No one can deny our right to self-defense", insisted Kim Song, urging the United States to end "hostile policy" against North Korea.
Japan is also stepping up surveillance on North Korea, the Japanese prime minister said on Tuesday, hours after a missile was launched into the Japanese sea.
According to Tokyo, it could have been a ballistic missile, which would violate United Nations Security Council (UN) resolutions imposed on the Pyongyang regime, banned from carrying out such tests and which has been repeatedly sanctioned for its missile and nuclear weapons.
Tuesday's launch comes shortly after the regime tested two short-range ballistic missiles on Sept. 15 and a cruise missile days earlier in a recent series of tests.
"We are intensifying our surveillance and analyzing the situation", said Japanese Prime Minister Yoshihide Suga.
Shortly after Tuesday's weapons test, North Korea's ambassador to the United Nations, Kim Song, in a speech before the UN General Assembly defended Pyongyang's right to develop and test advanced weapons to safeguard its security against the constant "threat" posed by South Korea and the United States.
"The possible emergence of a new war on the korean peninsula was stopped not because of the USA. It is because our state is developing reliable deterrent forces that can control hostile forces in their military invasion attempts", argued the North Korean diplomat.