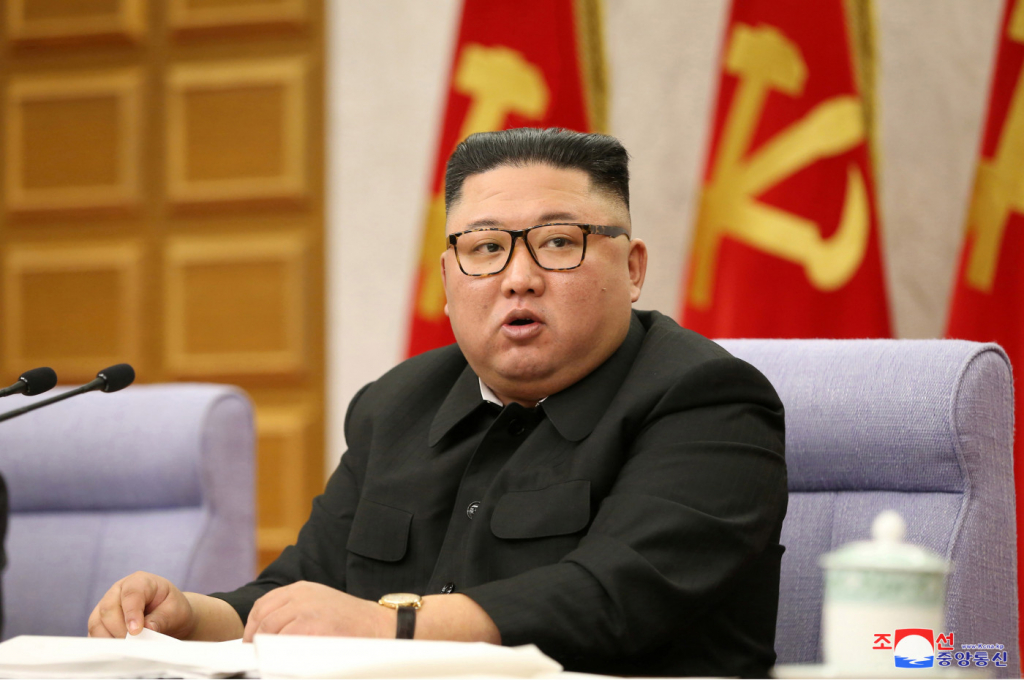 The country, which denies having registered any case of the disease, justified that the delivery of immunizing agents should be made to populations most affected by the pandemic
KCNA/via REUTERS
Kim Jong-un's dictatorship has said he feared side effects from AstraZeneca and was suspicious of Chinese-made vaccines

the government of North Korea refused this Wednesday, 2, 2.97 million doses of vaccines against Covid-19 produced by the Chinese laboratory Sinovac. The information was given by a spokesman for the United Nations Children's Fund (Unicef), responsible for the distribution of immunization agents, to EFE Agency. According to the source at the international agency, the North Korean Ministry of Public Health indicated that vaccines that are offered through the World Health Organization (WHO) initiative "can be transferred to severely affected countries, given the limited world supply" . So far, the socialist country has not received any shipments of immunization agents. Local authorities said they will continue to communicate with the Covax initiative to receive vaccines in the coming months.
The UNICEF spokeswoman assured in a conversation with EFE that the organizations involved "continue to work closely with the competent authorities of the Democratic Republic of Korea, to ensure the necessary support" when preparing them to receive the first vaccines. One of the supports given by Unicef ​​to the Pyongyang regime is the preparation of the cold chains necessary to distribute, store and inject the immunizers into the population. North Korea, which closed all borders last year to prevent the entry of the new coronavirus, remains without reporting any cases of infection by the pathogen. As the country's information is poorly publicized by the Kim Jong-un regime, there is no certainty that the numbers are real, but in the last balance sent to WHO, the government indicated that, from March 2020 until August 2021, it carried out 37,291 PCR tests, all with negative results.
The international community's initial expectation was that 1.9 million doses of the Oxford/AstraZeneca vaccine would be distributed to the country through the Covax Facility initiative, a delivery that has not taken place so far because the regime did not accept the collective's technical recommendations. A report published by North Korea's intelligence service in July said the country had "fears about the side effects of the AstraZeneca vaccine" and said the government was wary of immunizations produced in China, prioritizing those made by Russia.