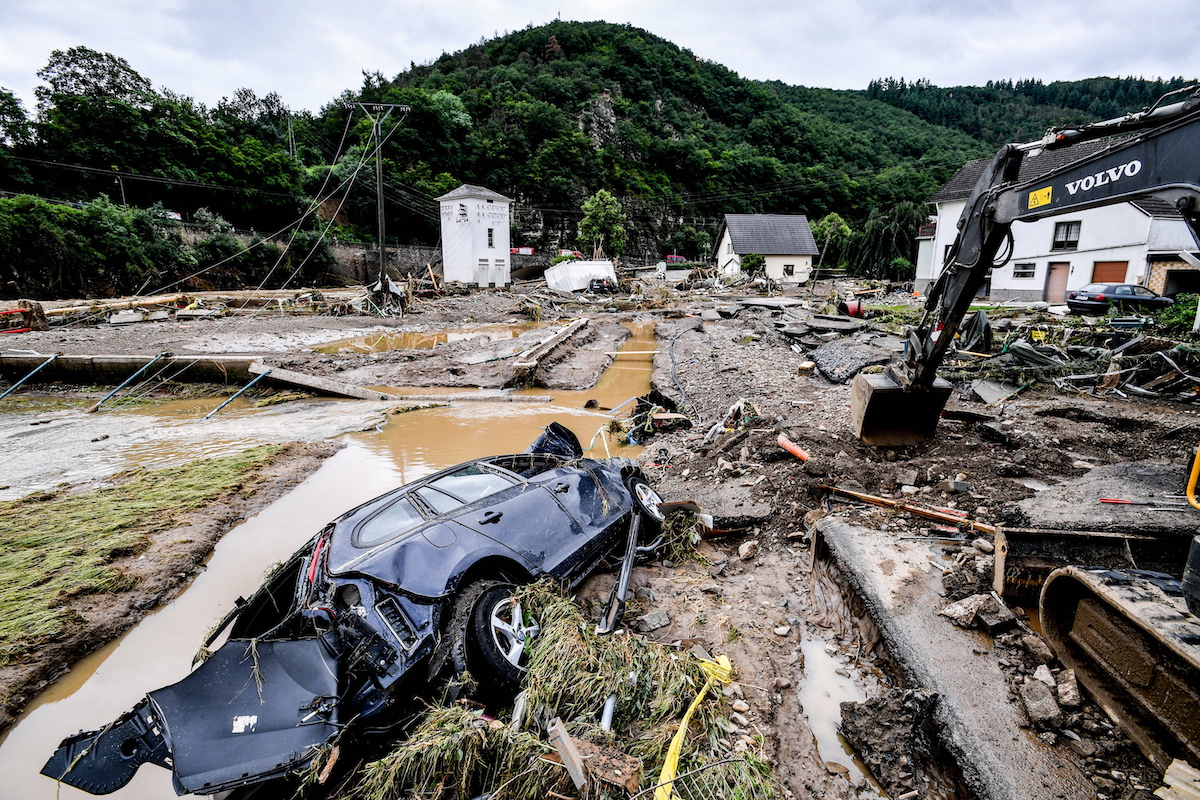 The death toll from the heavy rains and floods that are lashing parts of Central Europe has risen to 133 in Germany, bringing the death toll in Europe to 153.
"According to updated information, 90 people lost their lives during the catastrophe" in the Rhineland-Palatinate region, one of the most affected, said today the police in Koblens, cited by AFP.
authorities admit that there may be more dead, as there are still dozens of people missing in these two regions, especially in a locality close to Cologne, where a large landslide brought down several buildings.
This number adds to the 43 deaths recorded in North Rhine-Westphalia, another German region heavily hit by the floods, and the 20 deaths recorded in Belgium, where there are another 20 people missing.
According to Público, in Erftstadt, a region of flat agricultural land and villages nestled between the Erft, Rotbach and Swist rivers, some houses flooded to the roof, and others kept the water at the door.
On the other hand, some buildings collapsed at the base, when the ground where they stood gave way, and others crumbled with the impact of the flood. A devastation of this magnitude "not even in wartime", compare the inhabitants who still have memories of the 40s of the last century.
In 48 hours, says Público, the torrential rains, of almost 150 liters per square meter, burst the flow of all water courses in the region, causing floods that can only be described as "Catastrophic" for its impact.
Everywhere you can see destroyed houses, flooded fields and streets, overturned trees and uprooted, collapsed roads, craters over a hundred meters in diameter open beside industrial installations.
This Friday, the rain has stopped, but water is still everywhere – as are signs of the damage it has caused. The time is now to try to recover what was lost.
In Belgium too, the scene was devastating, albeit in a smaller proportion. The Government decreed that next Tuesday it will be national mourning day.
In addition to Belgium and Germany, flood rains and consequent floods caused serious material damage in the Netherlands, Luxembourg and Switzerland.