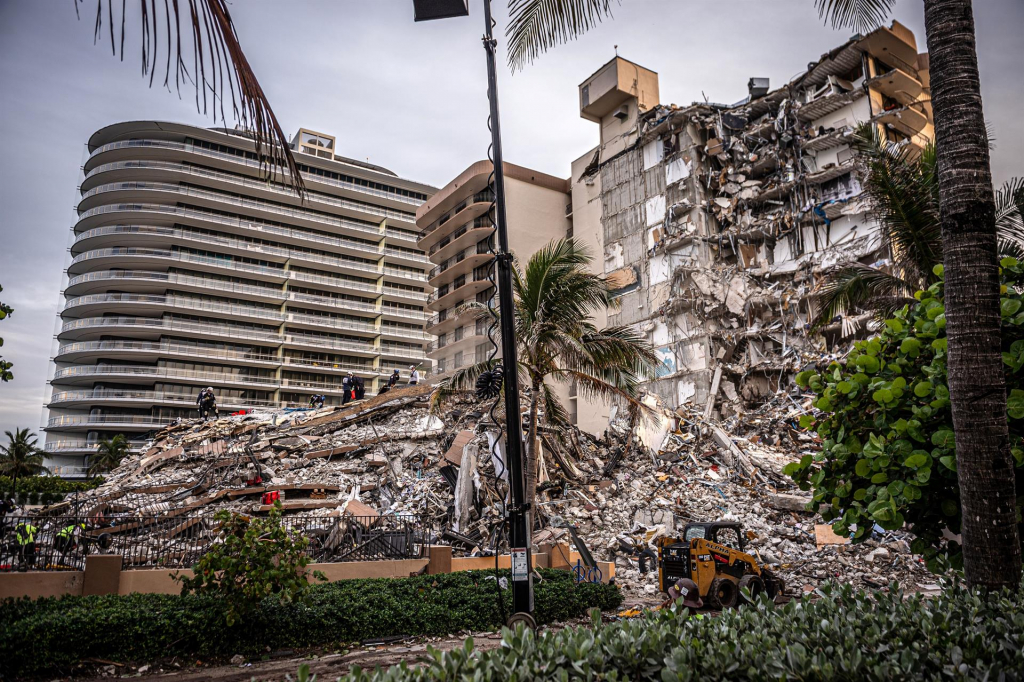 Residential building in Miami-Dade collapsed at dawn on June 24; a body remains unidentified
EFE / Giorgio Viera
Building collapsed on June 24, 2021

Authorities reported on Wednesday, 21, the identification of a new victim of collapse of a residential building in the county of Miami-Dade, on Florida, and with that 96 of the 97 killed in the tragedy have already had their names confirmed. According to the latest update from authorities, 96 people have been identified and families notified, including 95 bodies recovered from the rubble and a woman who died in hospital. The last victim identified was 24-year-old Anastasiya Gromova, whose body was removed from the rubble last Sunday. She resided in Montreal, Canada, and had traveled to Miami for a Surfside vacation at the invitation of her friend Michelle Pazos, a former classmate at the University of Montreal. Both died in the partial collapse of the building. In addition to the Americans, victims include Argentineans, Cubans, Uruguayans, Colombians, Chileans, Venezuelans, Paraguayans and Israelis, among other nationalities, and 272 families are receiving services through the family assistance center.
County authorities recognize that, in the current phase of body recovery, it has become increasingly difficult to identify victims and that it depends largely on the work of the coroner's office and the scientific and technical analysis of the remains. Miami-Dade Mayor Daniella Levine Cava said on Wednesday that the site of the building's collapse has been mostly cleared and debris has been taken to an area near the airport as evidence, while rescue workers continue to work " with great care and diligence". "In collapses like this it is very difficult to recover all the human remains", he pondered. A judge said at a hearing on Wednesday that people affected by the landslides and the victims' families will initially receive $150 million in compensation.
The amount comes from the payment of insurance and the expected sale of the land where the 12-story condominium was located, which collapsed in the early hours of June 24 for reasons still under federal investigation. The court hearing also provided an opportunity for victims, families and owners of some of the more than 130 apartments that once housed the condominium to express their views on what to do with the land, which is valued at around $100 million. While some want a new condominium built on the site, others disagreed, proposing a memorial instead. The building was in the midst of a recertification process, a structural and electrical survey required by law for a 40-year-old building.
*With information from EFE