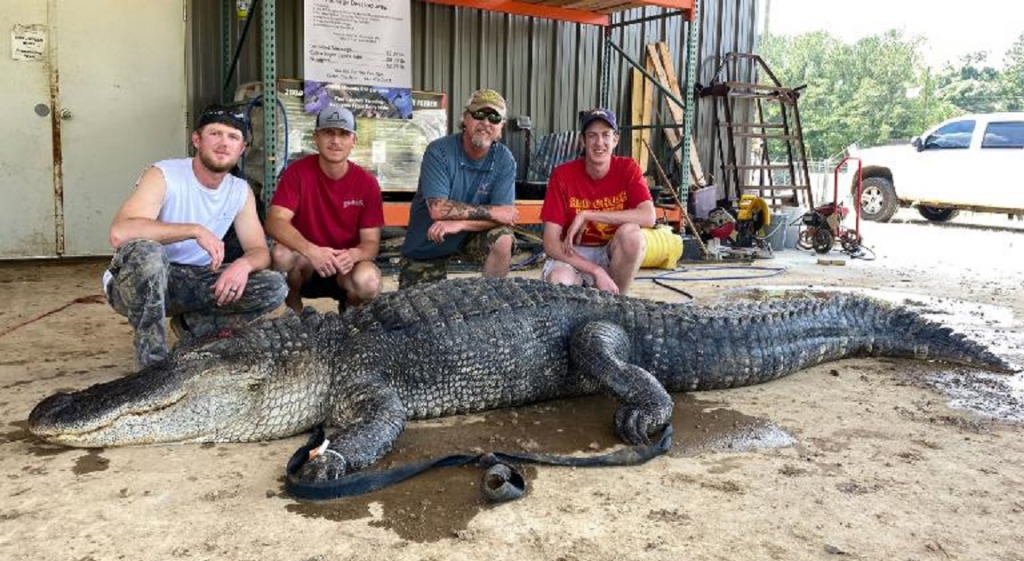 The animal was captured by hunters and the object found in its stomach was evaluated by geologists who are experts in the matter.
Red Antler Processing/Facebook/Playback
Hunted crocodile weighed almost 350 kilos

After analyzing objects found inside the stomach of a four-meter crocodile that was captured and taken to a hunting space in Mississippi, US USA, a geologist discovered that the animal had swallowed indigenous artifacts that were more than 10,000 years old. The discovery was made by James Starnes, director of geology and mapping at the state's Department of Environmental Quality, who saw the photos published by the Red Antler Processing store on social media and stated that the objects were a "plumb", which does not have specified use, and a spearhead. "We had Native Americans in North America, especially Mississippi, over 12,000 years ago. This technology is what they would have brought to the region with them", said the expert to the North American channel CNN. The hunters' estimate is that the slaughtered animal was between 80 and 100 years old when it was killed. He weighed almost 350 kilos and the big question from experts at the time is how he managed to snap up such old objects. Controlled hunting of animals of this type is allowed in the USA for qualified persons.