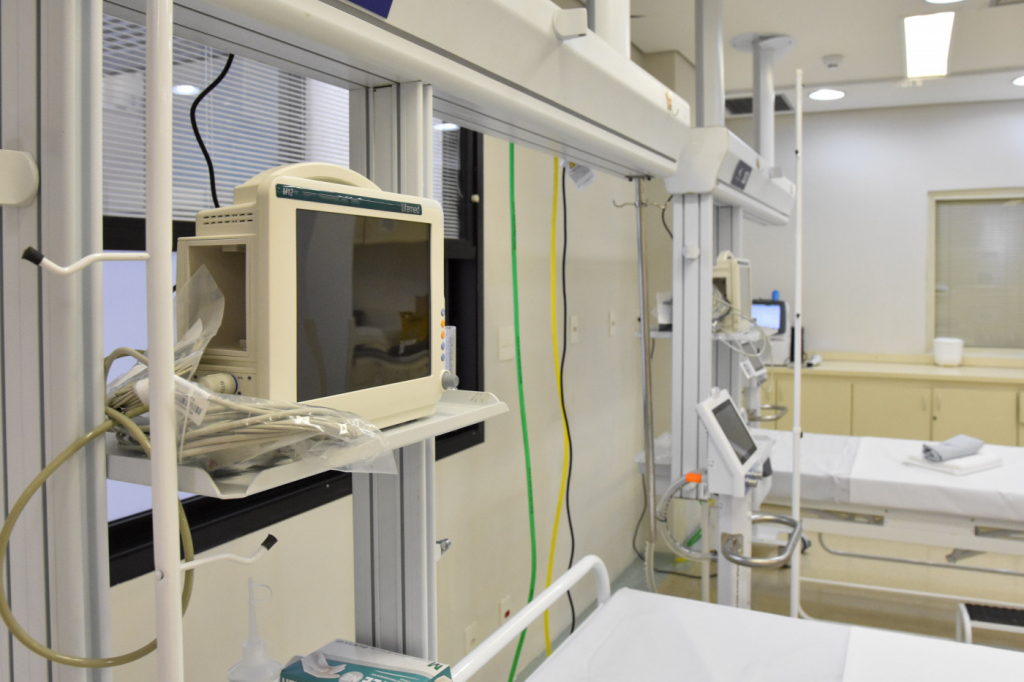 While the State has 85.3%, Greater São Paulo has an occupancy rate of 83.3%; there are currently 11,756 people hospitalized in ICUs
ROBERTO CASIMIRO / FOTOARENA / ESTADÃO CONTENT – 04/13/2021
Currently, the daily reduction in hospitalization is 1.4% in the State of São Paulo

The most recent health indicators in the State of Sao Paulo, presented this Friday, 16, at a press conference at Palácio dos Bandeirantes, showed a drop in the occupancy rate of beds in the Intensive Care Unit (UTI) and infirmary after the adoption of emergency phase. The occupancy rate of ICU beds in the state this Friday is 85.3% and in Greater São Paulo it is 83.3%. There are 11,756 people hospitalized in the ICU and 13,307 in hospital beds in São Paulo. On April 1, 13,120 were people hospitalized in the ICU. The occupancy rate on this date was almost 93%, showing that, in 15 days, the index decreased by about 10%. "We remember that this week, which has not yet ended, is the second consecutive drop in the percentage of hospitalizations", recalls the Secretary of State for Health, Jean Gorinchteyn. The coordinator of the Covid-19 Contingency Center in Sao Paulo, Paulo Menezes, reported that the daily reduction in hospitalization is 1.4%, which represents 14th less patients per day.
'Intubation kit'
The State Health Secretary, Jean Gorinchteyn, assured that São Paulo still has a quantity of medicines called "intubation kit"In state hospitals. "These figures are being handled and distributed on a daily basis to all municipalities in order to be able to receive them," said Gorinchteyn. The secretary said that the State has still received some kits from producers and manufacturers. "Today, we are also waiting for more than 400 thousand doses to come from the Ministry of Health and we are also taking international minutes through the State Health Secretariat to purchase these drugs, "he explained. The vice-governor stressed that the state network is supplied, but always with little stock.
According to him, the State has also been concerned with the stock of municipal and philanthropic networks. "As much as possible, the government tried to seek information so that we could make joint purchases and no longer run the risk of shortages in these other networks. And what's the big problem with that? When the Ministry of Health comes and makes an order for products. It therefore prevents states and municipalities from buying. From that, he takes on the responsibility of making the distribution ", he said. "If it weren't for the requisition, we would be able to purchase intubation products directly and distribute them to the networks that are in need." For Garcia, the requisition generates dependence on the federal government. Gorinchteyn recalled that it has been 40 days since the State government has made official letters to the Ministry of Health. There were 9 official letters in total.