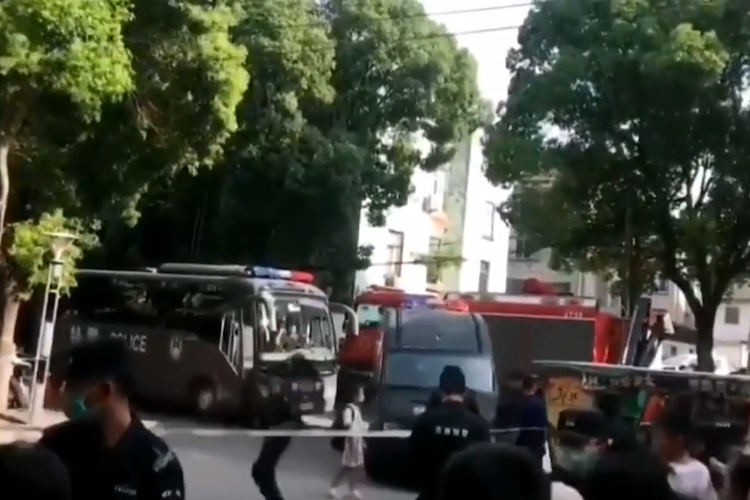 A hotel collapsed on Monday in the eastern Chinese city of Suzhou, leaving at least one dead and 10 missing, local media reported.
"Relief operations are continuing and an investigation is underway to determine the causes of the tragedy," which took place at 3:33 pm local time (8:33 am in Lisbon), reported state television CCTV.
Seven people were rescued alive from the rubble of the Siji Kaiyuan Hotel, but three are in serious condition, according to the same source.
The property opened in 2018 and consisted of 54 rooms, plus a banquet hall, as described on the Chinese tourism booking platform Ctrip.
CCTV footage shows dozens of rescuers in orange uniforms digging through the rubble.
The Wujiang District Emergency Service Office said the city governor and other officials are at the scene.
An investigation has already been opened to investigate the causes of the collapse.
Building collapse is a frequent occurrence in China. Most investigations into the cases that follow reveal non-compliance with building regulations.