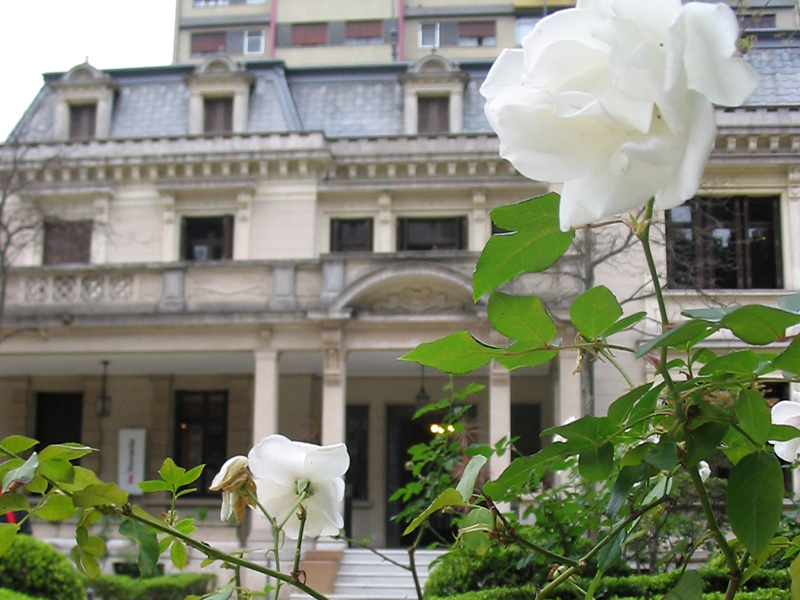 Renovation is budgeted at R$ 4.2 million and should take 15 months; Space activities are limited to gardens and online programming
Priscilla Roque / Young Pan
The facade, ceiling and windows of Casa das Rosas must be restored; spaces that enhance accessibility must also be created

A house of roses, one of the most visited in Brazil that is installed in an imposing mansion built in 1935 in Paulista Avenue, in the city of São Paulo, will undergo a renovation to revitalize its structure. The director of the Museum-Literary Houses Network Marcelo Tápia explains what will be done: "Due to the appeal of time, there is wear and tear on the façade, it will be recovered. Also internally, details of the ceiling, floors, windows, all of this will be redone, restored and some spaces will also be created to improve the museum's functionality and promote more accessibility," says Tápia. The renovation is budgeted at R$ 4.2 million and should take 15 months.
The House is already empty to await the restoration operations, which will start on the 18th, but the activities at the site will not stop. Events will be held online and also in the grounds. "We are going to use the garden for recitals, sarals, book launches, educational activities. Above all, our online activities", says Tapia. The owner of a website about the routine of Avenida Paulista, Nélio Júnior, says he welcomes the restoration of the place. "This house is an icon. It portrays a lot of the history of São Paulo and, mainly, here on Avenida Paulista, people have contact with their past, being able to enjoy the present and, from there, also glimpse the future"
Casa das Rosas is frequented by people of all ages. The retired Jolziria Biaggi, a frequent visitor, took advantage of a sunny day to take friends from outside São Paulo to meet. "I brought friends who don't live here and are walking around to get to know them," says Jolziria. Friend Rosana Sampi, from Mongaguá, on the coast of São Paulo, liked what she saw a lot. "Very beautiful, very welcoming and fun to spend an afternoon with friends. Very cool", he commented. The 11-year-old student Bernardo Barttitini also enjoyed the experience at the museum. "I thought it was a really cool space. I saw that there is a small library there, there are a lot of roses", he commented.
*With information from reporter Daniel Lian