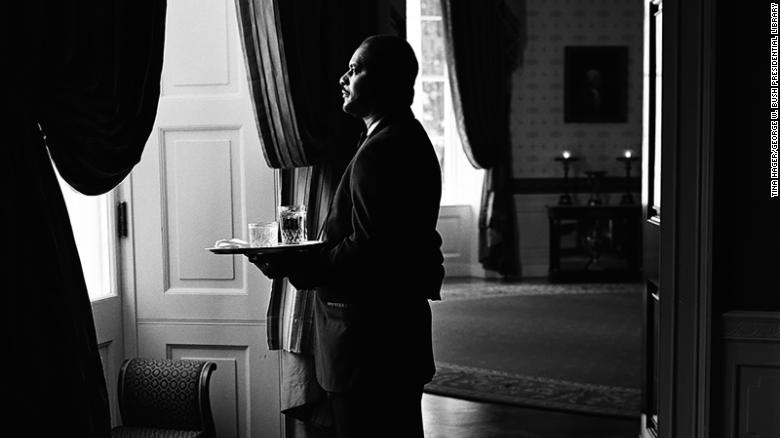 Almost five decades of service later, one of the oldest stewards of the White House, the official residence of the President of the United States, is retiring.
William "Buddy" Carter, as he is known, is one of the oldest stewards of the White House and this week should be his last in the service of the nation, since he will enter the reform, according to sources close to the television network. CNN.
Carter's career began 47 years ago at Blair House, also known as "The President's Guest House", that is, the presidential guest house, which is opposite the White House in Washington DC
There he served for 15 years, until passing to the official residence of the President of the United States, being only one of the six butlers existing. Carter helped Presidents and First Ladies, having passed through ten administrations, from Republican Ronald Reagan to the present day, with Democrat Joe Biden.
"For 47 years, through ten administrations, Buddy Carter has been an integral part of the lives of the US Presidents, their families and their home, the White House," can be read in the joint statement from the current head of state and his wife, Jill Biden.
"We are immensely grateful to him for his kindness, his service and the times we shared together – he performed a demanding job, with excellence and joy, for almost half a century, always ready to lend a hand ", they say.
"While it is difficult to imagine life in the White House without Buddy, we wish you the best, for what is a well-deserved retirement, and many happy years ahead with your wife Carol and your beloved children and grandchildren."
Speaking to the television station, a White House official said that this Thursday, the official residence would make a small private party to honor the butler.
Carter's decision to retire, according to a source close to him, was purely personal, motivated by the desire to spend more time with his family after so many years of work.
And, to realize its importance in the corridors of this famous residence, there is a story to tell with the ex-President Donald Trump. According to a person who attended one of the Congress balls, which take place every year, the republican suspended the start of one of them just to be able to be present at the moment when the "Congratulations" to the butler were sung.

ZAP //