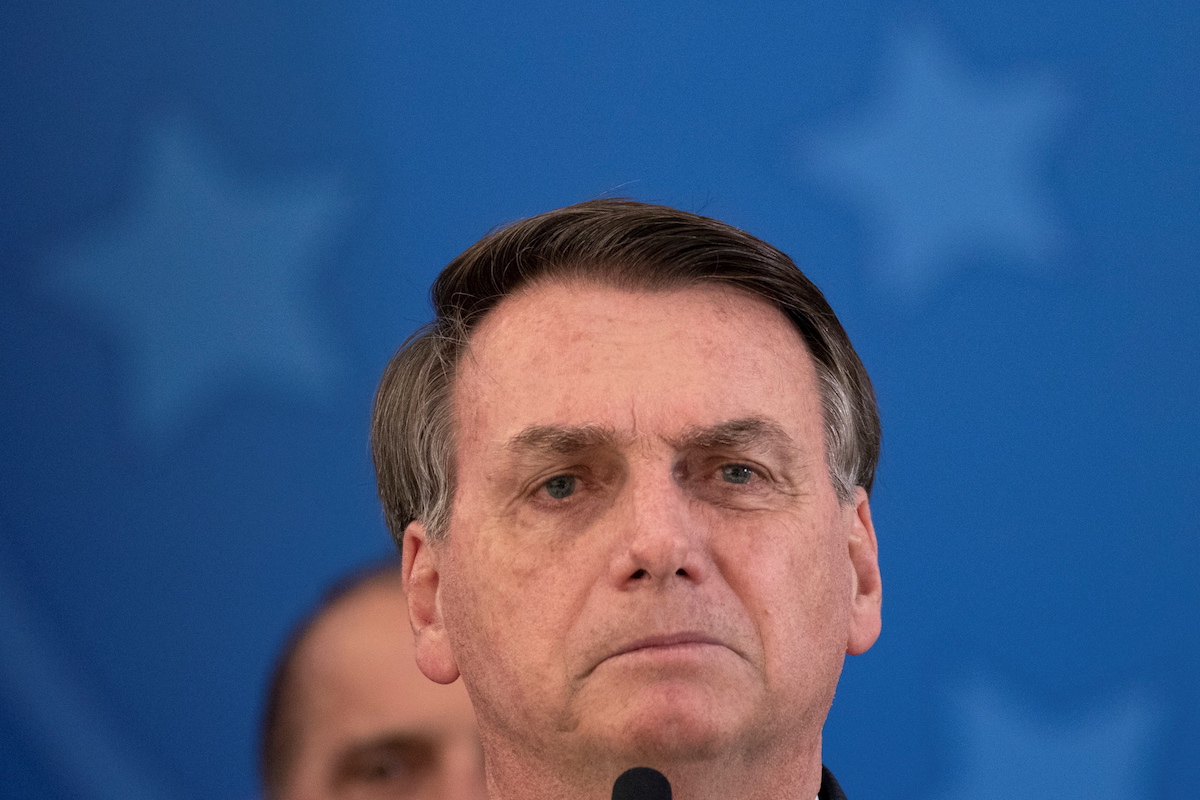 The President of Brazil, Jair Bolsonaro, highlighted his government's fight against the pandemic, despite being the second country with the most deaths, behind only the United States (USA).

"You don't know the size of my patience. I'm unbroken [termo em calão brasileiro para quem não perde jamais a potência sexual], okay? So, they will have to put up with me. Only daddy from heaven gets me out of here, nobody else ", he indicated, in a conversation with supporters replicated on the Youtube platform, on Monday.
"Of course, you will never have a perfect President, right, but you have to make comparisons. Two years without any corruption scandal ", he said.
However, as the Daily News, six of Bolsonaro's ministers had problems with justice before taking office. Senator Flávio Bolsonaro, son of the President, is accused of embezzling public money through ghost workers.
"With less and less resources, we are doing more. Some want me to lie, right, for me to say "oh, Brazil is wonderful". It is not a wonder. Do you know how much our domestic debt is? In five trillion [mil biliões] of reais, "Bolsonaro continued.
Regarding the fight against the pandemic, he declared: "This press discovered that I ride a motorcycle without a mask too, right? A 80 [quilómetros] per hour without a mask. The next time I go diving, swimming around, I will wear a mask ".
"We were just fifth in number of deaths per million. We are now the 24th. There is only one explanation: early treatment. Anyone who doesn't want to take it, doesn't take it, feel free. With shortness of breath, he goes to the hospital to be intubated ", he added.
Our World in Data data revealed that Brazil ranks 23rd in relative numbers and is second in absolute numbers, behind the USA.