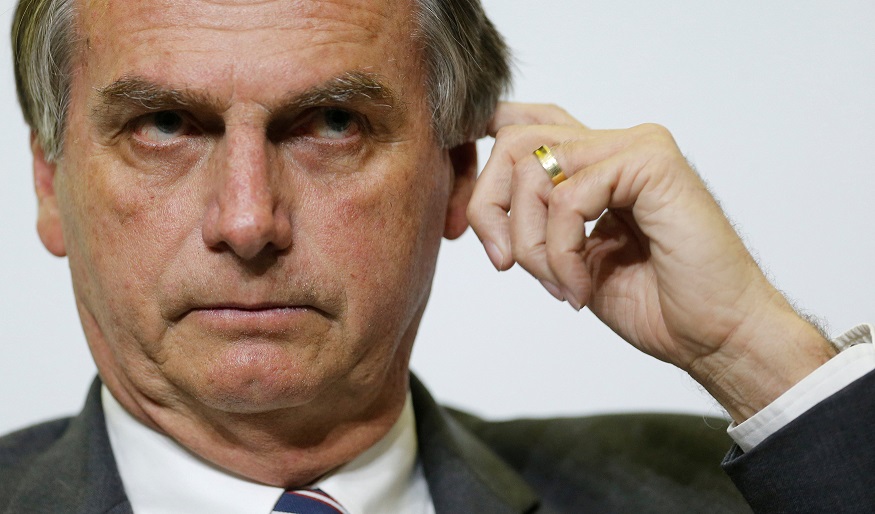 Brazilian President Jair Bolsonaro, hospitalized in São Paulo since Wednesday due to an intestinal obstruction, left the hospital on Sunday, saying, in reference to the country's presidency: "only God takes me out of that chair".
Without a mask, Bolsonaro returned to defending the use of chloroquine and other drugs without scientific evidence against covid-19, indicating – based on studies that did not identify – that those who die most from the virus are those who respect medical guidelines and stay at home or maintain social distance, as fear lowers immunity .
Leaving the hospital, he also defended the return of paper voting in the elections, indicating that the electronic voting machines used for years in Brazil are not safe and that they can be tampered with, also referring that a major fraud is being prepared to give to Lula da Silva the victory in the 2022 presidential, advanced the Morning mail.
Bolsonaro said he has evidence that he won the 2018 presidential elections in the first round, but that a fraud meant that he was only elected in the second round, maintaining the complaint that in the 2014 presidential elections it was Aécio Neves who won and not Dilma Rousseff.
On the allegations of irregularities, he declared that these accusations are part of a machination to remove him from the presidency and that neither the attempts to link him to corruption nor the alleged conspiracy to tamper with the result of the next presidential elections will succeed. "Only God takes me out of that chair", he stressed.

Taísa Pagno //