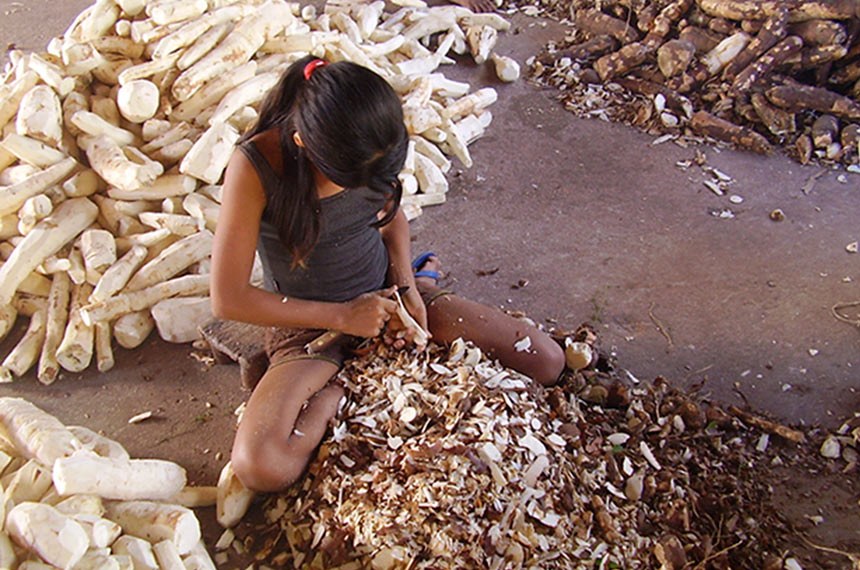 Last year was a record in PF investigations against crime, which exposes people to inhumane conditions, in precarious housing and without drinking water
Reproduction / Reporter Brazil
A case of national repercussion happened in the city Patos de Minas, where a black woman was rescued after 38 years serving a family

THE Brazil rescued 942 people in work situations similar to slavery in 2020. According to the Public Ministry of Labor, the largest share of cases was registered in the states of Bahia, Goiás, Maranhão and Minas Gerais. The past year was a record for investigations by Federal police against crime, which exposes people to inhumane conditions, in precarious accommodation and without drinking water. In all, 266 establishments were inspected and about 100 were identified as contemporary slave workplaces. The biggest flagrant of the Federal Police was at a religious sect in the Federal District, where 78 people were rescued.
According to the PF, Minas Gerais is the state that has registered the most cases in the last 5 years: 351. The deputy coordinator for Combating Slave Labor and Combating Trafficking in Persons, of the Public Ministry of Labor, Italvar Medina, highlights that the most cases are registered in rural areas. "In the area of ​​coffee, charcoal, planting and harvesting onion. But there were also important rescues of urban workers, in the domestic area, where workers were found for decades without rights, not even wages. " A case of national repercussion happened in the city Patos de Minas, where a black woman was rescued, at the end of last year, after 38 years serving a family.
Madalena Gordiniano lived in a small room in an apartment and was forced to work as a maid since the age of eight. The attorney of the Public Ministry of Labor points out that 70% of those rescued are black or brown. In Italvar Medina's analysis, this profile of workers reveals the persistence of structural racism in the country. This year, the Federal Police Rescue Operation has already carried out more than one hundred rescues. "We have now started in January a major operation that has so far rescued more than 110 workers." Since the work group began work against slavery-like work in 1995, more than 55,000 people have been rescued.
* With information from reporter Vinícius Nunes