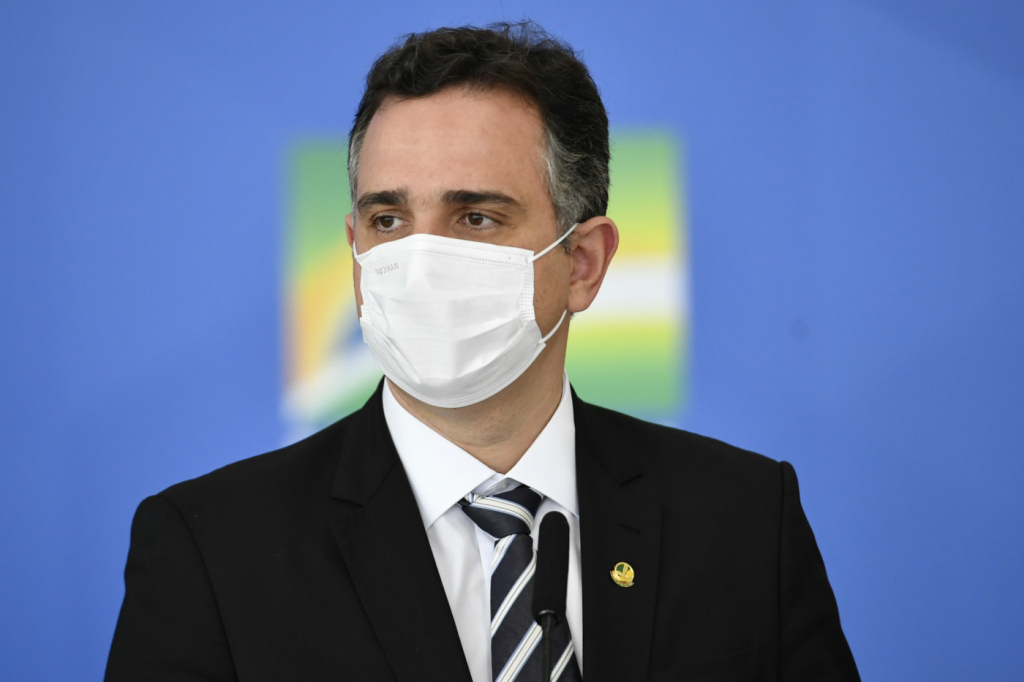 Senate President Says Congress Wants to Transform the Reality of Menstrual Poverty for Underprivileged Women
MATEUS BONOMI/AGIF – PHOTOGRAPHY AGENCY/ESTADÃO CONTENT
Rodrigo Pacheco cited improvisations that needy women make in the absence of adequate sanitary pads as problems

the president of Senate, Rodrigo Pacheco (DEM-MG) stated this Friday, 8, on their social networks that the Congress must overturn the president's veto Jair Bolsonaro (no party) to the bill that guaranteed the distribution of absorbents to poor students from public schools, homeless people and prisoners. Bolsonaro's veto was published on Thursday, and brought as arguments that the project did not indicate where the resources to finance it would come from, as it cannot be funded with SUS resources as it would go against the universalization of the system by providing for a limited number of recipients and that, in the case of the students, it did not fit the plan of the educational networks.
"On the bill that provides for the supply of sanitary pads by the SUS, I ruled in the Senate and quickly approved it because we wanted to transform this reality. Stories of protection with newsprint and bread crumbs by needy teenagers and women are impressive. Congress is ready to contribute to the government's fiscal solutions, but I consider right away that this veto is very much a candidate to be overthrown," said Pacheco. When the President of the Republic vetoes the application of a bill instead of sanctioning it, the two houses of Congress analyze the veto and, if they consider that the arguments do not hold, they overturn the veto and the law is enacted. Some parties have already informed that they will vote for the overthrow.
The bill establishes the Program for the Protection and Promotion of Menstrual Health, with the distribution of pads, was presented by 35 deputies and foresees a cost of R$ 84.5 million per year with the measure, with resources originating from the allocation of SUS primary care. The main argument in defense of the measure is to prevent women and girls from missing school and work days because they cannot buy the hygiene item – a study released in May, commissioned by Always and carried out by Toluna, points out that 28% of women she's already missed school because she's menstruating and doesn't have tampons.