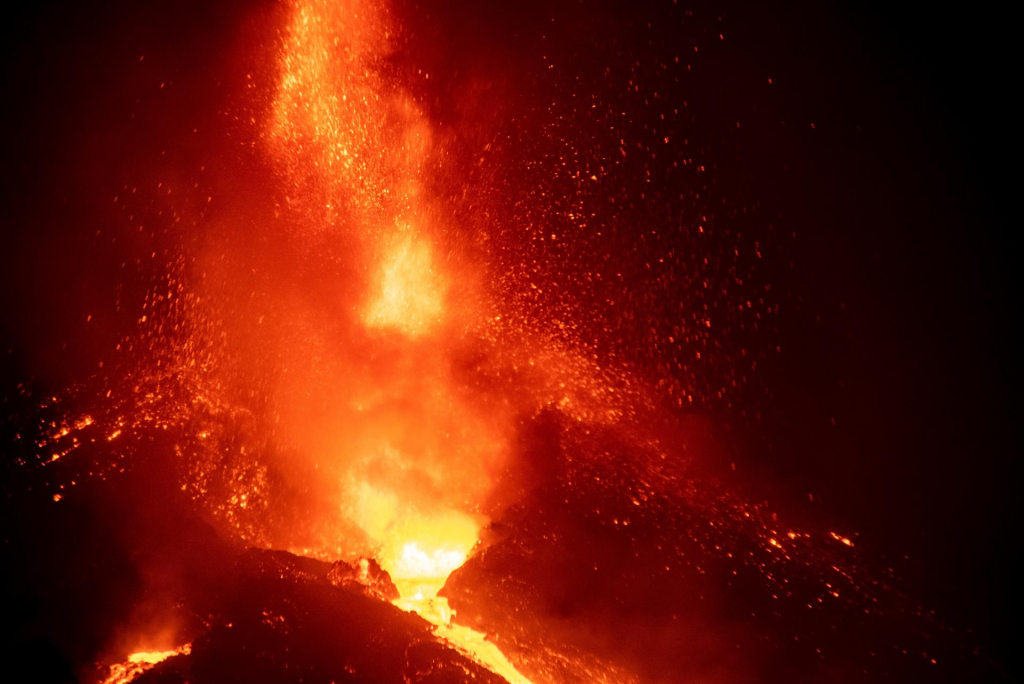 Modification in the morphology of the volcano is considered normal by experts and occurred exactly two weeks after the eruption at La Palma began.
EFE / Miguel Calero
Part of Cumbre Vieja volcano collapsed on Sunday

Authorities of Canary Islands reported this Sunday, 3, that part of the main cone of the volcano Old Summit collapsed and collapsed on the island of La Palma after two weeks of constant eruption. With the morphological change of the terrain after the landslide, the lava flow velocity increased. Volcanic content continues to fall into the sea and the carbon dioxide emissions that are generated from this encounter are monitored by the local government, which has created an exclusion zone in the ocean and around the main eruption point. So far, according to data from Spain's National Security, nearly 1,000 houses have been completely destroyed and 400 hectares have been taken over by lava. Residents are advised not to leave the house to avoid contact of volcanic ash with their skin and eyes, and to wear PFF2 masks if they need to leave their homes to avoid respiratory problems.
The government has not ruled out that new lava drop points will be opened on the volcano in the next few hours, and a team monitors the movement of magma in the region. More than 6,000 people have been evacuated from their homes since the eruption began. According to the National Institute of Geography, the cause of the collapse was the potency of the eruption itself, which had an increase in explosive activity over the weekend. Despite this, according to the volcano's surveillance of the place, the activity is not as strong as that registered between the 24th and 27th of September. Nobody has died so far and a million-dollar economic plan to return homes to the homeless has been created in the country. There is no forecast for the eruption to end.