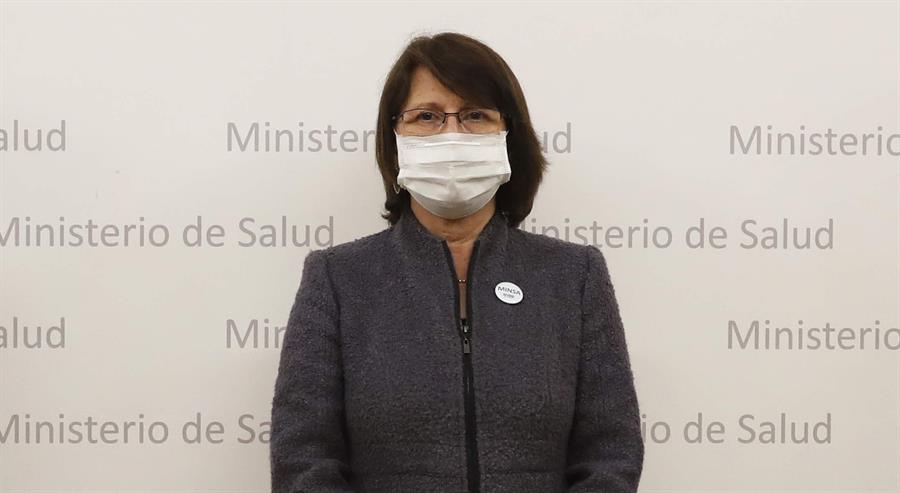 The revelation sparked a political uproar in the country over accusations that Vizcarra skipped the line to get a vaccine
EFE / Paolo Aguilar / Archive
Peruvian Minister of Health Pilar Mazzetti resigned

The Minister of Health of the Peru, Pilar Mazzetti, resigned this Saturday, 13, after the revelation that the former president Martin Vizcarra received the Chinese vaccine Sinopharm against Covid-19 during a clinical trial, when he was head of state. The revelation sparked a political uproar in the country over accusations that Vizcarra skipped the line to get a vaccine, prompting opposition MPs in Congress to say they would dismiss the Minister of Health, who was also Minister of Vizcarra. She said she did not know who had participated in the test.
The resignation of the Peruvian Minister of Health comes at a time when the country faces another increase in infections by coronavirus, which overload hospitals and have already caused an increase in the daily number of deaths. Peru began distributing Sinopharm vaccines to medical professionals this week, after the first batch of 300,000 vaccines arrived in the country on a commercial flight. Another 700,000 doses arrived this Friday, 12. Peru has an agreement with Sinopharm to receive 38 million doses of its vaccine.
Vizcarra, who is running for a seat in Congress in this year's election, said he participated as a volunteer in the October clinical trial supervised by the Cayetano Heredia University in Lima, a month before being deposed by Congress. Impeachment triggered a political crisis. Lawmakers withdrew Vizcarra on corruption charges he denies. Vizcarra's wife also received the vaccine in October at the presidential palace, according to the Peru.21 newspaper, which released the news for the first time. Pilar Mazzetti was replaced on Saturday by Óscar Ugarte, a doctor and former health minister. Ugarte is Peru's fifth health minister since the covid-19 pandemic hit the country last year. Peru has been one of the countries most affected by the epidemic in the world, with more than 43,000 confirmed deaths and the second highest mortality rate per capita in Latin America, after Mexico.
* With information from Estadão Content