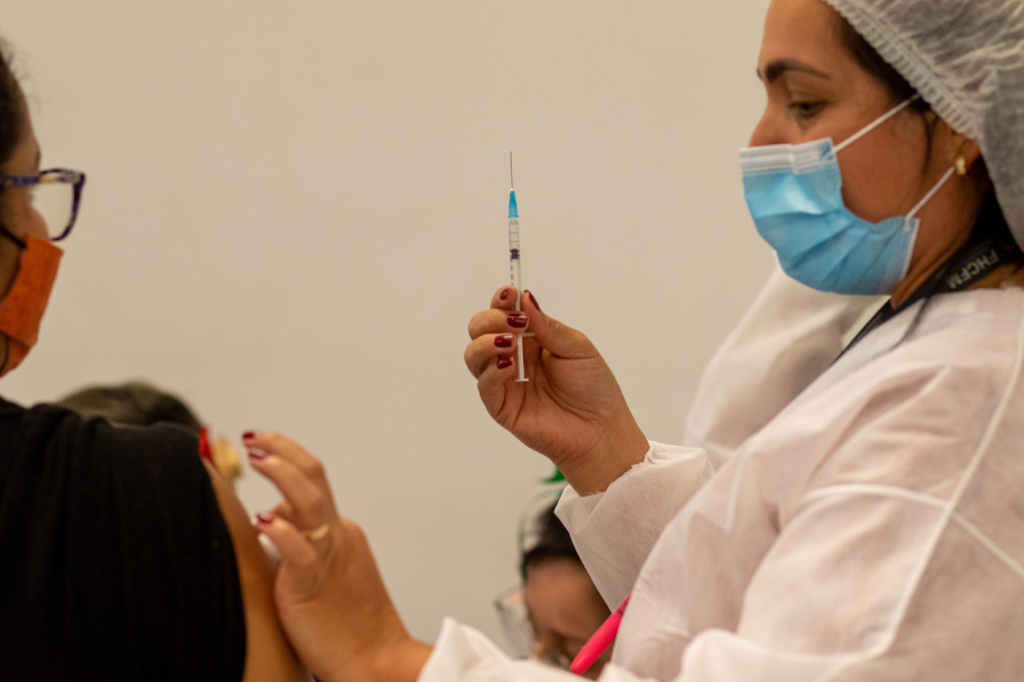 Pasta also stated that states and municipalities must follow the definitions of the National Immunization Program (PNI), under penalty of future liability
YAGO FROTA/FOTOARENA/ESTADÃO CONTENT
Ministry of Health, Conass and Conasems released a joint statement on Tuesday

O Ministry of Health, the National Council of Health Secretaries (Conass) and the Council of Municipal Health Secretaries (Conasems) released a joint note on Tuesday, 27, in which they claim that the reduction of the interval between the two doses of vaccine against a Covid-19 will be analyzed after the application of the first dose for the entire population over 18 years of age. "After the distribution of the first dose to the entire adult population, the reduction of the interval between the first and the second dose will be analyzed, always based on the best scientific evidence, brought in the discussions of the Technical Advisory Board on Immunizations", says the statement .
The folder also stated that states and municipalities must follow the definitions of the National Immunization Program (PNI), under penalty of future liability. "The success of vaccination depends on synergistic, harmonious and solidary action between the federal, state and municipal levels, in addition to the essential collaboration of civil society and the media", he declared. The note also communicates that, after the conclusion of the vaccination of the adult audience, teenagers from 12 to 17 years old will be included, with priority for those with comorbidities.
This Monday, the Ministry of Health informed that he was studying reducing the interval between doses of the vaccine against the Covid-19 gives Pfizer. Currently, the break between the two applications of the immunizing agent in the country is 12 weeks. The increased spread of Delta variant, first registered in India and more transmissible than the other strains, however, has caused authorities and experts to consider a reduction in this time. The aim is for the population's vaccination schedule to be completed faster, increasing the number of people fully immunized in a short period of time. The Pitch study, carried out by experts from the United Kingdom, still unreviewed by peers, points out that a long break, averaging 10 weeks, increases the protection of Pfizer's immunizer against the Delta variant.