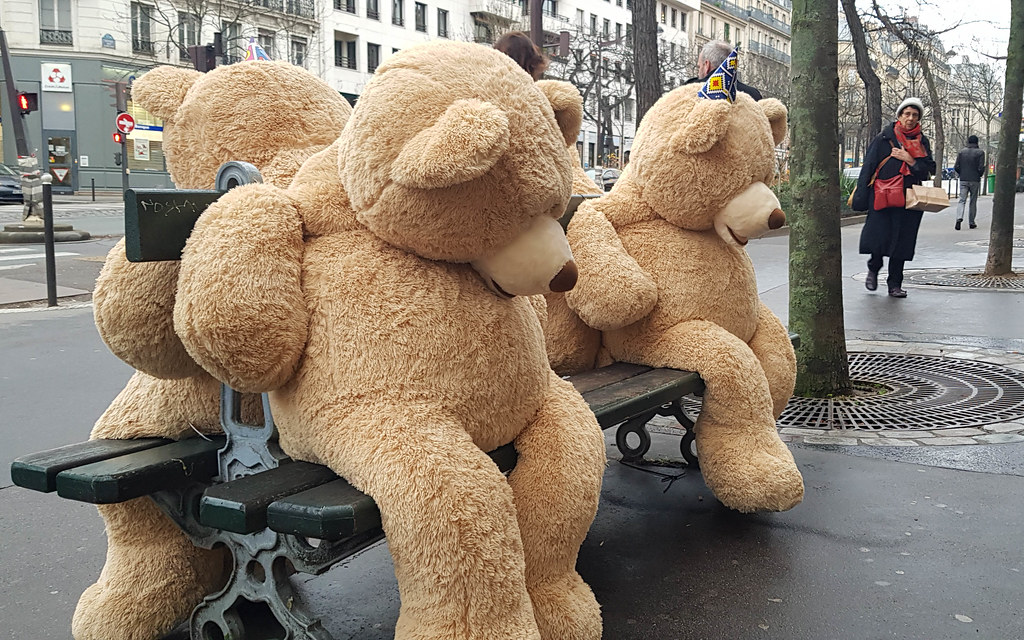 A bookshop owner found a way to keep Parisians more excited during the pandemic: giant teddy bears.
According to the agency Associated Press, since covid-19 appeared in Paris, these giant teddy bears they have been seen in places as unusual as shop windows and bus stations.
"Don't ask me why I decided to do it, but I wanted to borrow the bears to make people smile", says Philippe Labourel, whose idea seems to be having good results.
Up to 2.5 meters high, the truth is that teddy bears make Parisians stop for a moment, amidst the hustle and bustle of their daily lives, looking amazed for these new residents.
Labourel's bookstore, which is now a kind of "bear cave", is located in the Gobelins neighborhood, in the south of the French capital. The bookseller, who wants to be baptized "father of teddy bears", explained that he had to buy many more cuddly toys since last year, but did not say how many he had in total.
"Since the coronavirus, I have distributed them in many areas of the city. I am trying to give the children a little joy. It is a great success"He declared.
Remember that cases of covid-19 infection increased again not only in Paris, but all over France. Last week, the government decided to enact total confinement for at least four weeks in 16 regions, which began on Saturday. Schools are the only exceptions, so face-to-face teaching is maintained.
This Monday, the country had more than 4,500 people in intensive care due to this disease, the highest number registered since November last year.
These numbers indicate additional pressure in French hospitals, especially those located in the Paris region.
Since the beginning of the pandemic, France has counted more than four million people infected, with more than 92,000 people having died. The country has already vaccinated six million people with the first dose of the vaccine.

ZAP //