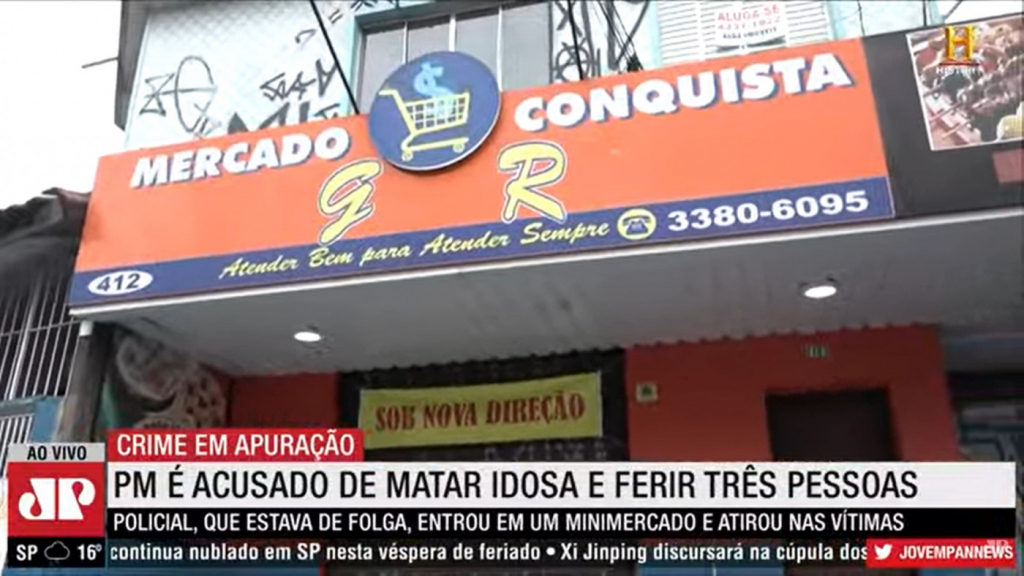 Victims were from the same family and had just taken over the establishment in São Bernardo do Campo; crime motive is still investigated.
Young Pan News/YouTube/Video playback
Military Police off duty entered the market and shot at members of the same family

A Police Civil of São Paulo investigates a gun attack committed by a Military Police against four members of the same family in a small supermarket in the city of São Bernardo do Campo, on ABC Paulista, this Sunday, 10. The man would have invaded the place around 19:00, when the four victims, two women and two men, were cleaning the establishment, and began shooting at them. A 65-year-old woman died and the other three people were injured, were taken to hospital, but not at risk of life. A neighbor of the family, identified only as "Reinaldo", said he did not know that the person responsible for the crime was a policeman and said he heard the shots when he was inside. "I only heard a couple of shots, about five shots. As it was a time when it was raining, there were few people on the street", he said. According to him, the family had taken over the administration of the place about a week ago and was working to reopen the establishment. According to information from the Public Security Department of São Paulo, the policeman tried to take his own life after committing the crime, but he was unable to do so. He is admitted to a hospital in the city of Santo André. The weapon he used, a .38 caliber revolver, was seized and the motive for the crime is still being investigated.