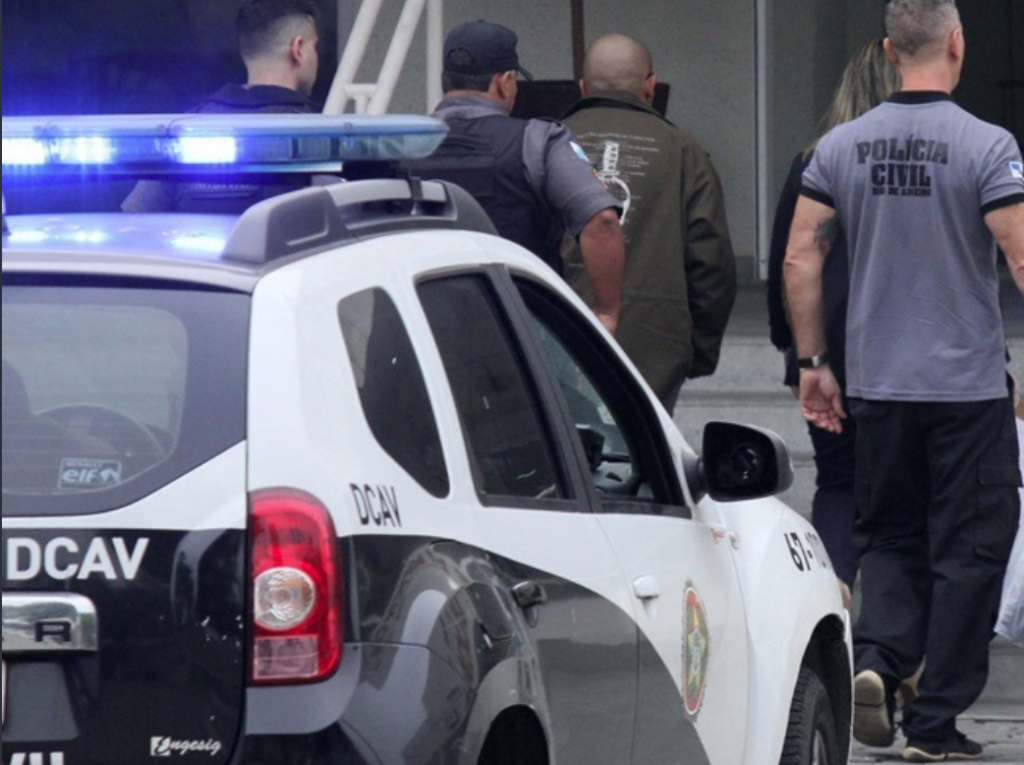 Criminals wore Civil Police badges, T-shirts and masks during the crime; 300 ammunition of various calibers, three shotguns, three rifles, nine pistols, two revolvers and four were also taken in the assault
Disclosure/Civil Police
Wearing corporate badges, T-shirts and masks, the thieves introduced themselves as civil police and asked to enter the house.

Civilian police from the State Department of Criminal Investigations (DEIC) arrested three men who impersonated civil police to rob a residence in Vila Romana, West Zone of Sao Paulo. The case took place on Wednesday, 14, when the group broke into the house of a businessman after approaching the family's employee who was arriving for work. Wearing corporate badges, T-shirts and masks, they introduced themselves as civil police officers and asked to enter the house, claiming that criminals had invaded the yard. After authorization from the owner of the property, the criminals entered the site and announced the assault. The victims were tied up by the bandits, who searched the property for valuables. were stolen 300 ammunition of various calibers, three shotguns, three rifles, nine pistols and two revolvers, in addition to 225 luxury watches, valued at around BRL 1 million. Four swords, a television and documents from the victims were also taken.
The escape of the three assailants and a fourth involved, who remains at large, was recorded by a security camera and the images helped the police to reach them. The arrests took place this Thursday, 15, in the Limão neighborhood, in the North Zone of São Paulo. The DEIC team identified and located the fake vehicle of the Civil police at a gas station and a siege was set up. As the three men prepared to get into the car, they were surrounded and arrested. They wore investigator badges and a protective mask with the corporation symbol. Inside the vehicle were a pistol and a revolver. At the house of one of them, seven clocks, a sum of money and a second false vehicle were also apprehended. The three criminals were fined for criminal association, possession of a weapon and usurpation of public function. Preventive detention related to the theft was also requested.
*With information from the reporter Paulo Edson Fiore