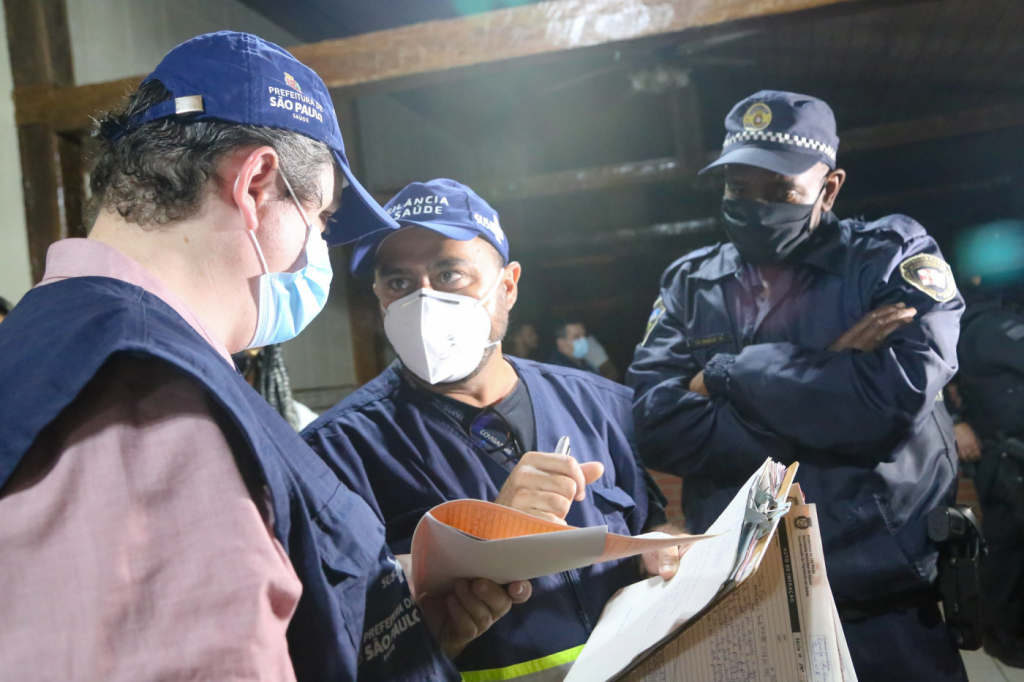 According to the government, 258 agglomeration points were caught across the state and 103 people were arrested this morning.
Press Release / Government of the State of São Paulo
Inspection group was created on March 12

One clandestine party which gathered 142 people in a farm was interrupted by the police in the dawn of this Saturday, 17. The event was happening in the region of Parelheiros, in the south zone of the city of Sao Paulo and did not follow the recommendation of social distance from the Coronavirus Contingency Center, with most people not wearing masks. According to the police, five event organizers were identified and were assessed by the inspection team. In addition, sound equipment and card machines were seized. The case was referred to the Police Department for the Protection of Citizenship (DPPC), where a Circumstantiated Term of infraction was registered.
According to the São Paulo State Government, the Military police carried out 28 actions in support of Health Surveillance and 1,690 dispersions in 258 points of agglomeration registered throughout the State. In all, more than 48 thousand vehicles were inspected by the authorities, who made 103 arrests, of which 71 of the detainees were wanted by the courts. In the capital, 22 establishments were inspected, with two being fined for promoting agglomeration and allowing them to remain in place without masks. Since the beginning of the restrictions, on February 26, 4,814 operations have been carried out in the State, with 5,536 people being arrested. Up to April 11, 7,765 establishments were also inspected, with 473 notices.