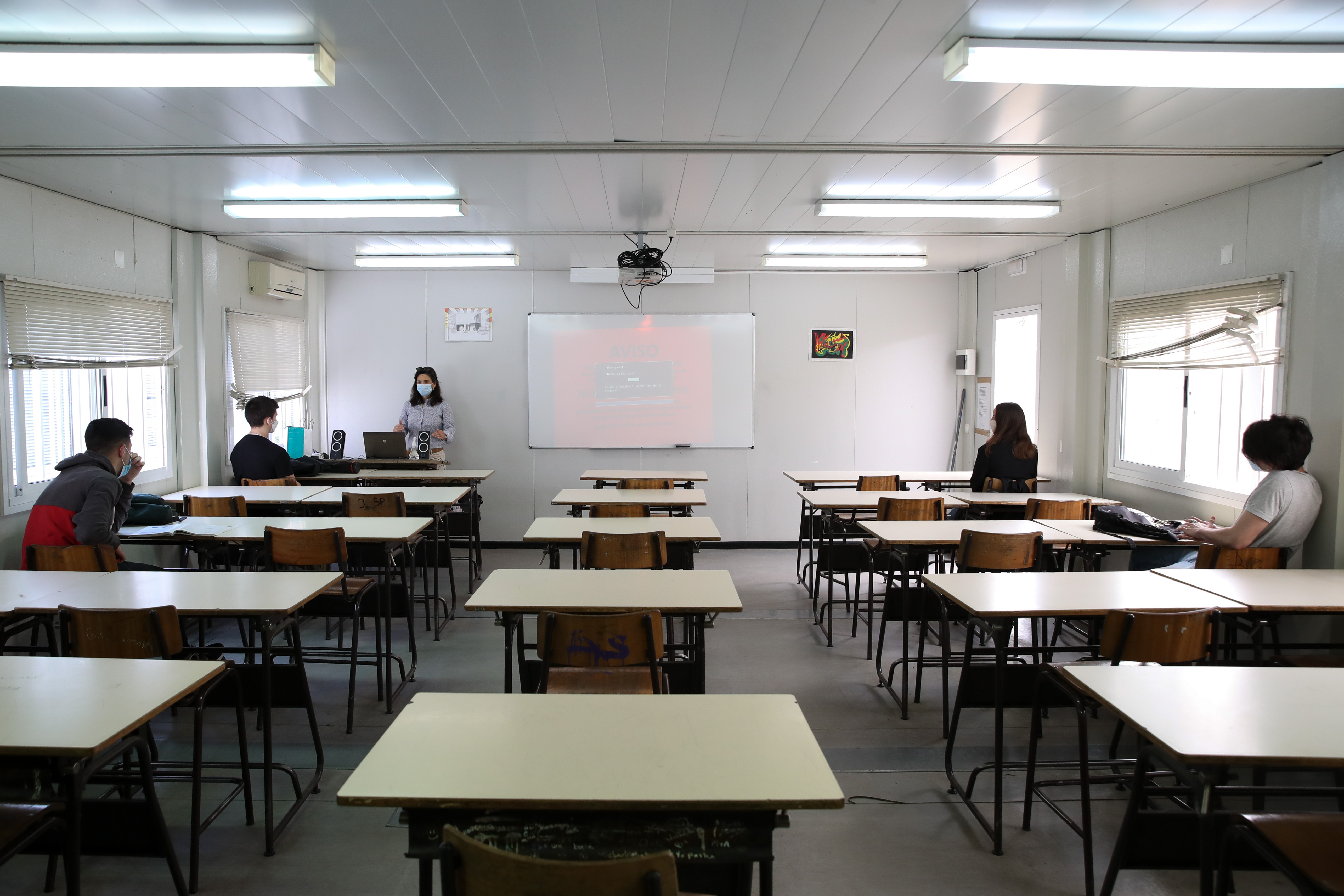 On entering the Portuguese community school in New Bedford, in the United States, six years ago, Leslie Vicente thought that the curriculum was "old fashioned" and had nothing to do with the profile of today's emigration.
The way of teaching and working with children was adapted to older generations, considered Leslie Vicente, director of the Portuguese school in New Bedford, Discovery Language Academy, in an interview with Lusa.
"First class teachers they only spoke portuguese with the students", which frightened Portuguese-American children, born in the USA and who had never learned the language at home with their parents or grandparents.
Even though the city of New Bedford has a large percentage of Portuguese or Portuguese descendants (between 40% and 60% of the inhabitants say they are Portuguese or descendants), the principal declared that "it is no longer the 1980 students who are raised by their grandparents and speak Portuguese at home".
"These are students whose grandparents are already working, they are no longer at home; parents speak Portuguese poorly or little or nothing", the result of being second or third generation Portuguese in the USA.
Arriving at classes where teachers only speak Portuguese, which for children is like a foreign language, only creating more concern for students, who returned home very discouraged, sometimes crying, and wanting to give up.
"I said – this doesn't make sense, the children are terrified", said Leslie Vicente, recalling her own experience: "I remembered that when I arrived in the United States, it was the other way around".
Leslie Vicente was born in the United States, but lived part of her childhood in Portugal and when she returned to the US she "only spoke Portuguese", but was directly placed in an American school, in English, which she did not know so well.
"I was horrified and then I started to get bad grades, and it wasn't because I wasn't smart, it was because I didn't understand," he shared.
So, now, the school's teachers are starting to communicate with students in English and, depending on the evolution, they start to speak more and more Portuguese.
In 2015, when she joined the Portuguese school, which was previously called Portuguese United for Education, Leslie Vicente came with the aim of inspiring Portuguese-American students and parents to relearn or even discover Portuguese roots.
"By coincidence, shortly after, Portugal won the European Cup and there was an enthusiasm here in our community (…) as never before", recalled the director.
The name of this private school, registered as a non-profit organization, was changed to Discovery Language Academy, with an allusion to the history of the Discoveries era, to change the opinion that there was "the school is only for the Portuguese", he explained.
Drawings and flags from other Portuguese-speaking countries (Angola, Brazil, Cape Verde, Guinea-Bissau, Mozambique, East Timor, São Tomé and Príncipe) are displayed in the classrooms and corridors of the school, which is located at the DeMello International Center, founded by a Portuguese, who gathers and houses several Portuguese institutions and associations in downtown New Bedford.
In addition to colorful toys and books, interactive whiteboards, a virtual reality room and other equipment typical of a more advanced school appeal even more to the senses and interest of children.
However, Discovery Language Academy is no longer just for children and not just for teaching the Portuguese language.
In New Bedford, Leslie Vicente considered, "there are people who forget that they are in the United States and think they are in Portugal", because "go anywhere" and most speak Portuguese.
Having the comfort of speaking Portuguese or the mother tongue in a foreign country can make life easier, but also harder for older migrants who have never learned English.
"They came from Portugal for many years or from other countries. They had children who translated for them, but these children are already grown up, they are already married, they already have their own children, who are our students", reported Leslie Vicente.
"And we say it's never too late for them to learn English", reinforced the teacher, adding that the school focuses on teaching Portuguese to the youngest and English to the oldest.
The ages of English learners at Discovery Language Academy range from 20 to 70 years old.
give up English language "tools" so that all emigrants have their independence to use any service in the US, whether hospitals, post offices, grocery stores or restaurants, without "being worried about 'who will translate for me today?'".
"They learn enough English to give them independence and be a little free and not be tied to their children, grandchildren or their home," concluded the director.