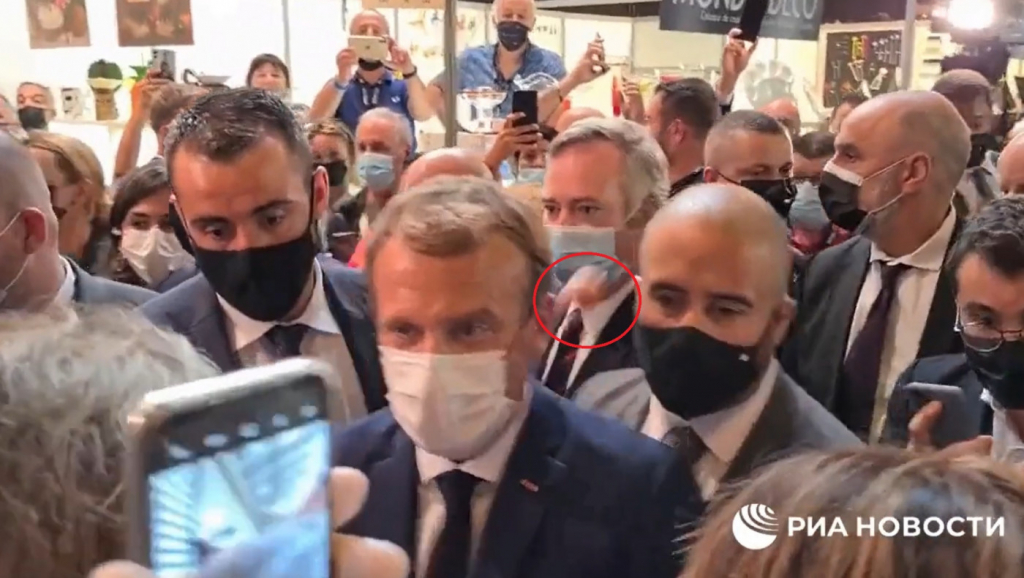 Despite the scare, egg thrown by protester did not break in Macron; man, who shouted 'Long Live the Revolution' at the time of the attack, was arrested
PNA Hoboctn/Video Playback
Macron was the target of another attack at a public event

the president of France, Emmanuel Macron, was hit by an egg this Monday, 27, during a visit he was making to the International Exhibition of Restoration and Tourism, in the city of Lyon. In a video that shows the exact moment of the attack, it is possible to see the head of state walking through the crowd and being hit by the egg, which did not break. The person responsible for the aggression shouts "Long Live the Revolution" and is immediately arrested. Macron was protected by the security team and asked to speak with the man who shot him. "If he has something to say to me, let him come," said the French president, who said he would talk to the young man, still unidentified. This is the second time the president has been attacked while walking in crowds in less than three months.
And Macron never tires of being embarrassed. pic.twitter.com/XoVCg62cSa

– Luciano Giuseppe (@ LucianoGiusepp4) September 27, 2021
On July 8, he was in Tain-L'Hermitage when he was slapped in the face by a citizen. The man who physically assaulted him was sentenced to four months in prison. Macron has a tight schedule ahead of the country's presidential elections, scheduled for April. Despite being warmly received in some places, events that are attended by the president are usually marked by protests by anti-vaccine people who are against measures introduced by the government in the country, such as the sanitary pass that prohibits people without immunization frequent some spaces. So far, even with the free distribution of vaccines for the entire population, France has only 65.5% of its citizens immunized.