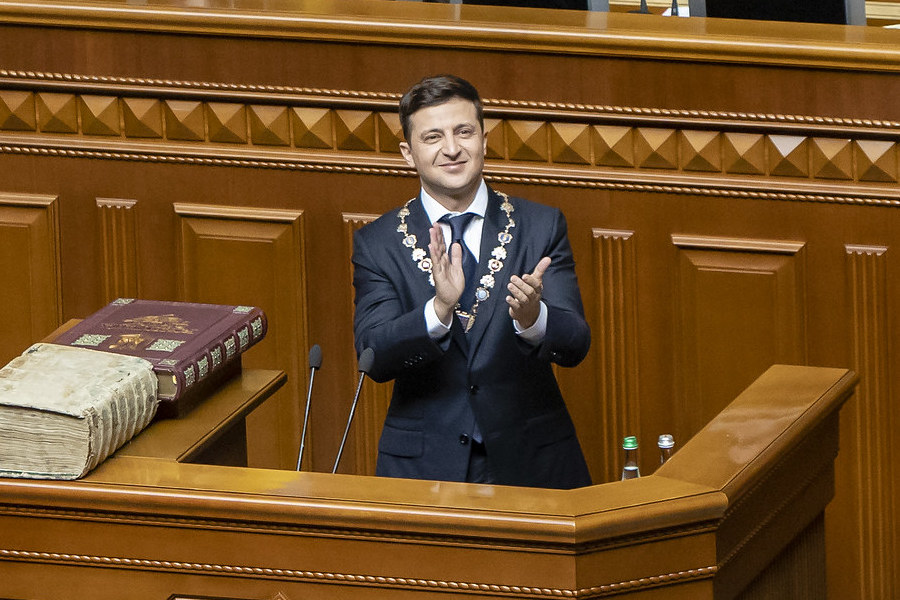 The President of Ukraine, Volodymyr Zelensky, said this Friday that the conflict with Russia could lead to a "large scale" war between the countries.
Asked about tensions with Moscow, during the Forum Yes Brainstorming 2021, taking place in Kiev, Zelensky indicated that this "would be the worst thing that could happen", he stressed, however, that "unfortunately it's a possibility". "I think it would be Russia's biggest mistake," he added, quoted by Newspaper.
Zelensky indicated that he would like to meet Russian President Vladimir Putin during the new Normandy Quartet meeting to find solutions on the situation in eastern Ukraine. The Normandy Quartet is formed by Russia, Ukraine, France and Germany.
Kremlin spokesman Dmitri Peskov lamented Zelensky's words, refusing to comment on "apocalyptic scenarios".
Zelensky's statements come on the same day that the conclusion of the Nord Stream 2 Franco-German pipeline. Shortly before Zelensky's statements, the spokesman for the head of state of Ukraine told the agency France-Press that the country is going to "fight" against the exploitation of the gas pipeline.
The new pipeline, with a transport capacity of 55 billion cubic meters of gas annually, spans 1,230 kilometers under the Baltic Sea, establishing the same route as Nord Stream 1, which has been operating since 2012.
For Ukraine, the pipeline could deprive Kiev of at least 1.5 billion dollars a year that it receives for the transit of Russian gas through Ukrainian territory and destined for the European bloc.
The conflict in eastern Ukraine between the Ukrainian army and pro-Russian militias broke out in the spring of 2014 and has provoked to this day the death of 14 thousand people.

ZAP //