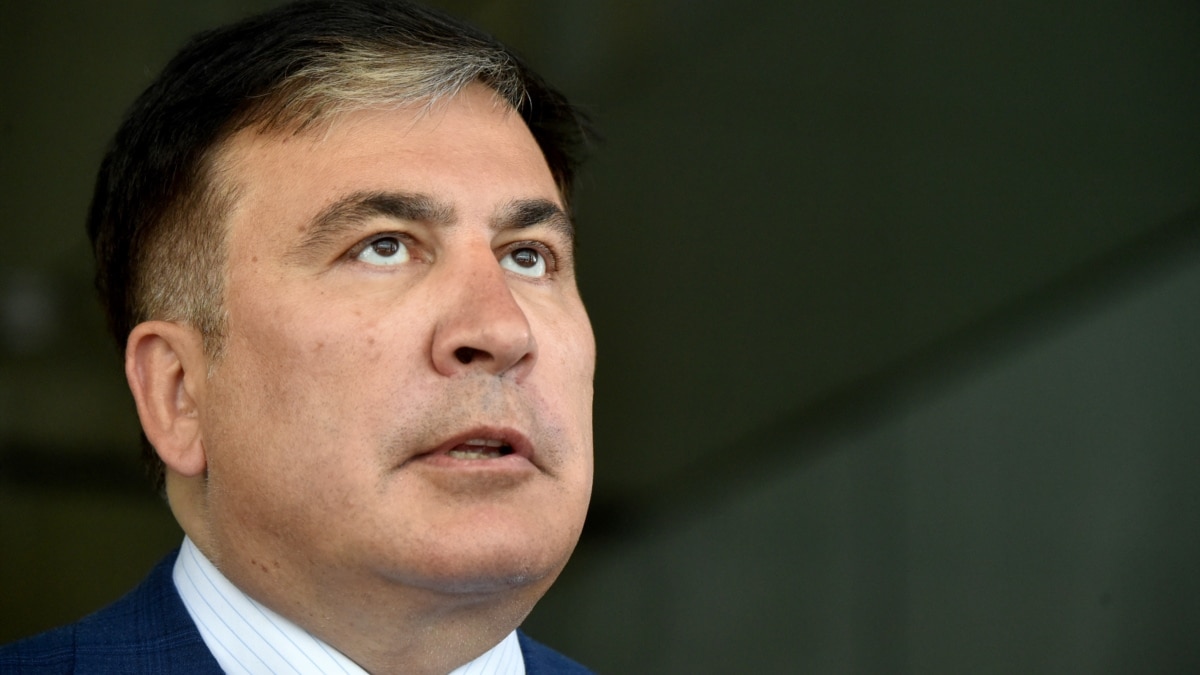 Human rights activists say the penitentiary service violated Mikheil Saakashvili's rights when it released details of his health condition. The former president of Georgia, who is a prisoner, has been on hunger strike since October 1.
On October 11, the Penitentiary Service reported that Saakashvili was in good health, with data on the prisoner's blood pressure, pulse, saturation, and blood glucose levels. In addition, the penitentiary service informed the public that Saakashvili had bought a TV set in prison with a credit card with a limited amount of money.
Nino Lomjaria, Public Defender: "It was really wrong and unjustified to publish the details of his health in the way that the Penitentiary Service did, including the statement of the Prime Minister. Of course, I believe that there is a high public interest in the former president's health and some information should be provided to the public, but not in the form and details that violate the prisoner's right. This is personal data, it cannot be made public in such a way without his consent. "
Mikheil Saakashvili's lawyer Dimitri Sadzaglishvili told RFE / RL that as far as he knew, the Penitentiary Service did not have the consent of Mikheil Saakashvili to disclose personal data.
According to the State Inspection Service, personal data related to health status, conviction, precautionary measures, plea bargaining, diversion, recognition as a victim or victim … belong to a special category of data and have a higher standard of protection than usual.
Nestan Londaridze, a lawyer at the Human Rights Center, also believes that publicly speaking about medical and other personal information without consent is a violation of the law.
Nestan Londaridze: "He bought so many cans of honey, he ate it today, he did it tomorrow – what he was doing all day, they should not tell him, but they justify it by saying that the public interest is great."
Prisoner Mikheil Saakashvili is known to be guilty of beating Valeri Gelashvili and Sandro Girgvliani. He is sentenced to 6 years in prison. The former president, who disagrees with the allegations, went on a hunger strike in protest of his arrest, prompting a series of ironic remarks from members of the ruling party.
Irakli Gharibashvili, Prime Minister: ""When a person says that he is hungry, he should not eat half a kilo of honey. The relevant service also spread information about it. He personally bought 7 boxes of honey with his own card and got half a kilo from here."
Aluda Ghudushauri, Georgian Of dreams" MP in the show "Political space": "Mr. Saakashvili cannot eat lamb and chicken barbecue, he cannot do massage there, but he eats 5 kilos of honey. Do not believe that someone will release him because of this. "
Sozar Subari, one of the leaders of the Georgian Dream: "In November 1988, I was on a hunger strike against the constitution of the Soviet Union, and I do not remember anyone around me taking honey or juices. We drank water, I did not drink water for several days, so I got to the hospital. "It is up to Saakashvili to choose the form of hunger strike."
Eka Kherkheulidze, a representative of the United National Movement, said that Saakashvili had returned the honey, which was followed by tea, after a discussion.
Eka Kherkheulidze: "As soon as Misha heard that, he did [საპატიმროში თაფლის შეძენით] Speculate and it can be used to cast a shadow over his hunger – one [ქილა] It has already been spent and handed over to the administration by four acts. "
The Public Defender believes that such statements by members of the government and the penitentiary agency urge the prisoner to resort to a more severe form of starvation, which will further worsen his health condition.
On October 13, Beka Basilaia, the former president's lawyer, said that Mikheil Saakashvili was already having difficulty walking because of his hunger strike. The Ministry of Health of Georgia has set up a group of doctors who, if necessary, are ready to examine the health condition of the prisoner.
The council consists of 5 experts, one of whom is Mikheil Saakashvili's personal doctor.
.