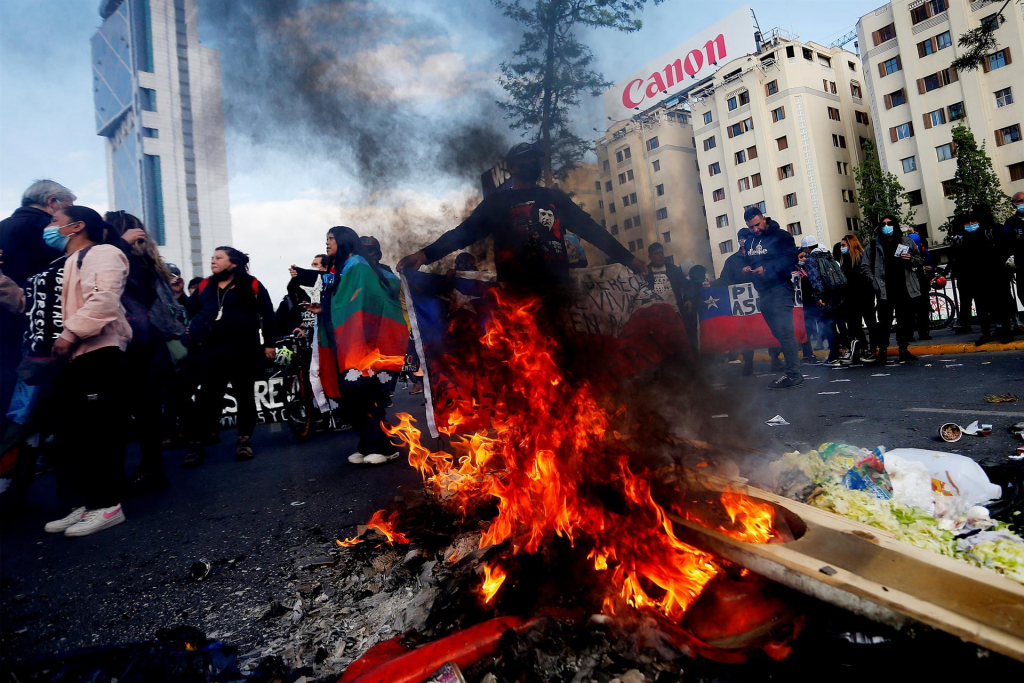 Public Prosecutor's Office to Investigate Sebastián Piñera for Bribes and Tax Crimes
EFE / ESTEBAN GARAY
A group of 300 people gathered in downtown Santiago

About 300 people protested this Friday, 8, in downtown Santiago, to demand the resignation of the president of the Chile, Sebastian Piñera, because of the alleged irregularities revealed in the scandal Pandora Papers and for which he will be investigated by the Public Ministry. The demonstration was called by the Confederation of Students of Chile (Confech) and various social and environmental organizations and lasted about three hours in the central square of the Chilean capital, the epicenter of protests 2019, until police arrived to disperse the participants. The protest proceeded peacefully, with protesters carrying many banners and placards against Piñera and also demanding the release of detainees during the protests two years ago. "Enough of corruption in our land, students call out Piñera", said one of the banners, while others called the Chilean president a "thief".
The Public Ministry announced on Friday the opening of an investigation into bribes and fiscal crimes that were allegedly committed by Piñera in the sale of his stake, in 2010, in a mega mining project. This transaction contained a payment condition linked to environmental policies and was carried out in the tax haven of the British Virgin Islands shortly after Piñera began his first term (2010-2014). The case was reported last Sunday in the Pandora Papers allegations, a publication of the International Consortium of Investigative Journalists (ICIJ).
According to that investigation, Piñera sold his stake in the project to businessman and presidential friend Carlos Alberto Délano in a US$152 million transaction carried out in part in the Caribbean tax haven. Payment was to be made in three installments, but the last was conditional on the area not being declared environmentally protected, according to the ICIJ, something that did not happen despite the existence of a nature reserve in the area with rare penguins that could be threatened by mining activity . The Chilean president claimed that these facts were already investigated by the courts of his country in 2017. The case ended up being filed, and he, declared innocent.
*With information from EFE