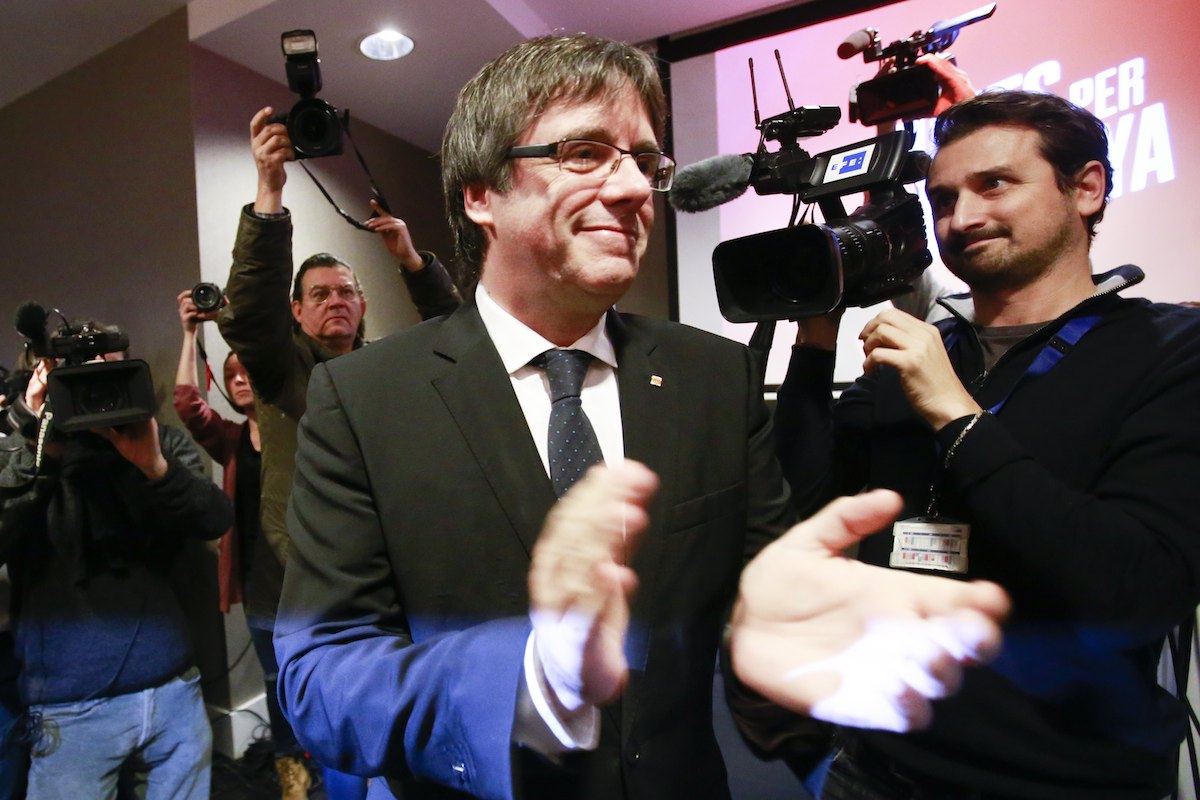 The Court of Appeal in Sassari decided this Friday to release former Catalan president Carles Puigdemont. As long as the legal proceedings are in progress, he cannot leave the Italian island.

Carles Puigdemont went free this Friday, after being detained by Italian authorities in Sardinia on Thursday. The Court of Appeal in Sassari has ruled that the former Catalan president must remain in custody while Italian justice decides on the European arrest warrant requested by the Supreme Court.
While the court proceedings are in progress, Puigdemont can't leave the italian island, reports the Jornal de Notícias.
Puigdemont has been a refugee in Brussels since 2017, having fled the Spanish authorities following his participation in the illegal referendum on independence in Catalonia.
The Catalan leader traveled to the Italian island to watch the Adifolk International Gathering, a meeting to promote Catalan culture in the city of Alguer. He was arrested as soon as he arrived at the airport.
The former Catalan president has been considered a fugitive by Spanish justice since 2017 after being convicted by the country's Supreme Court of Justice for the crimes of sedition and embezzlement of public money.
In March, the European Parliament decided to withdraw immunity from Puigdemont, a decision that the General Court of the European Union (TGUE) eventually confirmed, considering that there was no risk that the former Catalan president would be arrested in the exercise of his functions as an MEP .
Now, the Italian justice will decide whether or not to deliver Puigdemont to the Spanish justice.

Liliana Malainho, ZAP //