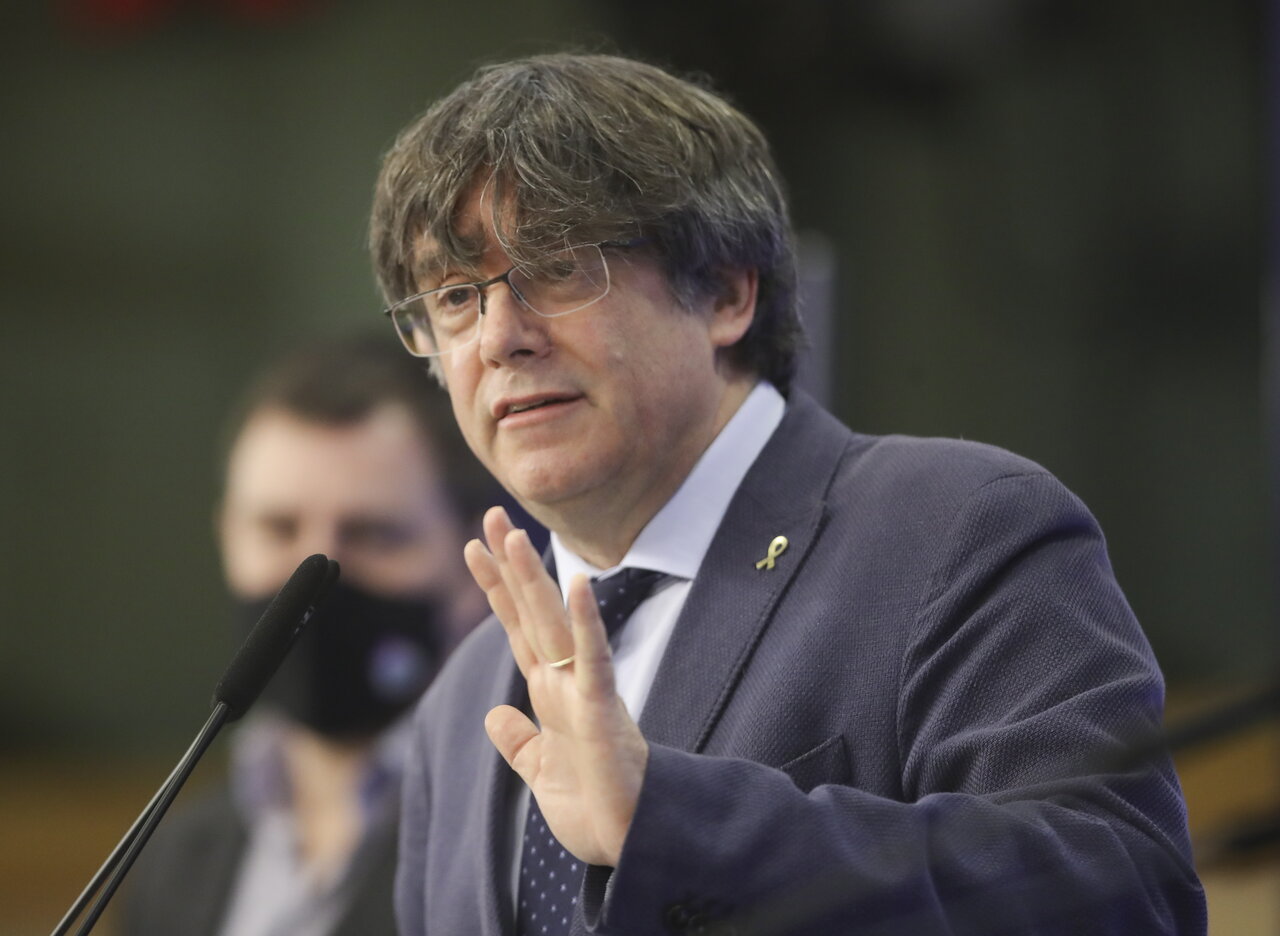 The former president of the Catalan government Carles Puigdemont arrived this Sunday in Sardinia, without problems entering Italy, to prepare with lawyers his presence on Monday at the Court of Appeal in Sassiri, which is evaluating his extradition to Spain.
Carles Puigdemont he was arrested on 23 September upon arriving at Alghero airport, but the Sardinian court released him a few hours later without precautionary measures and summoned him to this Monday to decide on his possible handover to the Spanish authorities.
The leader of Together for Catalonia (JxCat) landed this sunday morning at Alghero airport, without any incident with the Italian police, unlike last time.
On the Italian island are also his companions in the European Parliament, Toni Comín – who traveled with the former Catalan president – ​​and Clara Ponsatí – who was already in Sardinia -, also a fugitive from Spanish justice.
In the arrivals area of ​​the airport, he had his lawyer, Gonzalo Boye, waiting for him, with whom he will prepare the presentation on Monday, along with the rest of the legal team.
Speaking to RAC1, Boye said he was optimistic about Monday's hearing. "Nothere is no possibility for the court to extradite Puigdemont", said the lawyer.
The defender went further and referred to the possibility that in the coming months the circumstances for Puigdemont to emerge can return to Spain without being arrested, if the General Court of the European Union (TGUE) "grant immunity to Puigdemont".
The TGUE has on the table an appeal from Puigdemont to ask that his immunity as an MEP, after his arrest and subsequent release in Italy last week.
Spanish Supreme Court Magistrate Pablo Llarena, who is instructing the case against the former Catalan president in Spain, asked the Court of Appeal in Sassari that agree to hand over the politician to Spain, because the preliminary action does not suspend the European order, which is "active", and the MEP has no immunity.
A Secession attempt in October 2017 from Catalonia, an autonomous community located in northeastern Spain, with a population of 7.8 million inhabitants, marked one of the main political crises experienced in Spain since the end of the Franco dictatorship in 1975.
Despite being prohibited by the courts, the regional government – ​​which at the time was chaired by Carles Puigdemont – held, on October 1, 2017, a referendum about the self-determination of the territory, which was marked by police violence and followed, a few weeks later, by a declaration of independence.
The Spanish government, which at the time was led by the Popular Party (right), placed the region under the direct tutelage of Madrid and arrested the main independence leaders who had not fled abroad.