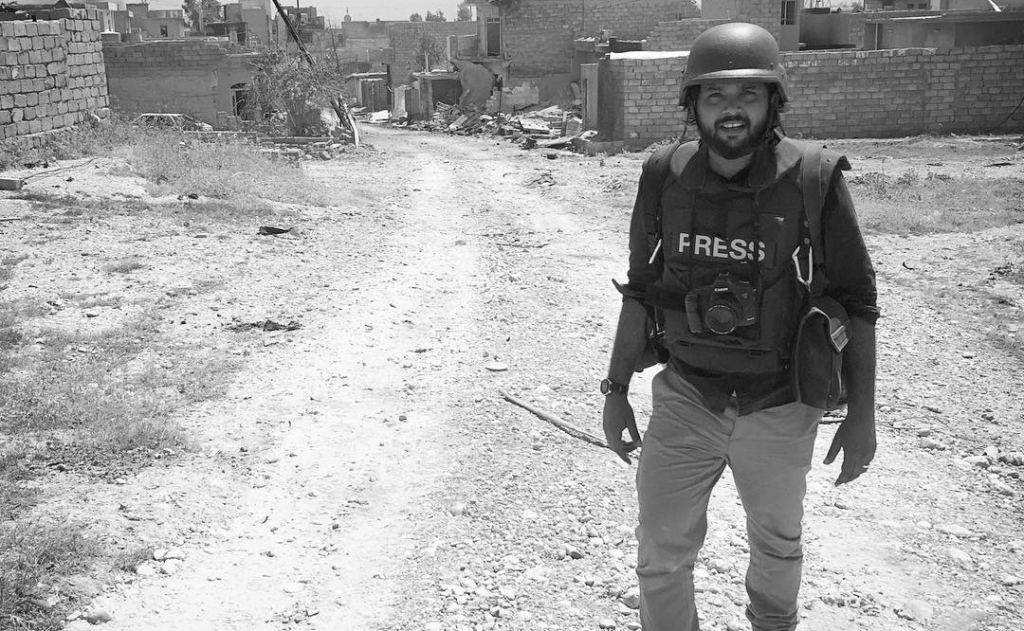 Danish Siddiqui had death confirmed by country sources this Friday, 16; he worked for the Reuters news agency
Danish Siddiqui/Instagram/Playback
Danish Siddiqui killed in attack in Afghanistan

A correspondent from the news agency Reuters was killed this Friday, 16, while covering a clash between the country's security forces and members of the Taliban. Danish Siddiqui, who is Indian, won an award Pulitzer from photography in the year 2018 by documenting the rohingya refugee crisis in Bangladesh and covering the area around the border with the Pakistan when he was hit by shrapnel from combat this Friday morning. He treated the wounds and returned to work when, according to an Afghan military command source, he was hit by a new attack while talking to shopkeepers. The circumstances of the attack were not detailed by the Afghan Ministry of Defense. In addition to Siddiqui, the death of a high-ranking official in the country was also confirmed to the agency.
Got a 15 minute break during almost 15 hours of back to back missions. pic.twitter.com/Y33vJYIUlr

— Danish Siddiqui (@dansiddiqui) July 13, 2021
In a statement, Reuters said it was seeking information from authorities in the region and lamented the death of the photographer, whom it called "an exceptional journalist, a devoted husband and father, and a dear colleague." Danish Siddiqui was dispatched earlier this week to cover clashes in the region. He published the reports and photos taken for Reuter on his social networks and last Tuesday, 13, he even posted a photo dressed in a helmet, bulletproof vest and knee pads beside soldiers. "I got 15 minutes off during nearly 15 hours of missions," he said. In other images he showed rockets, grenades and other types of weapons used by the Taliban in clashes.