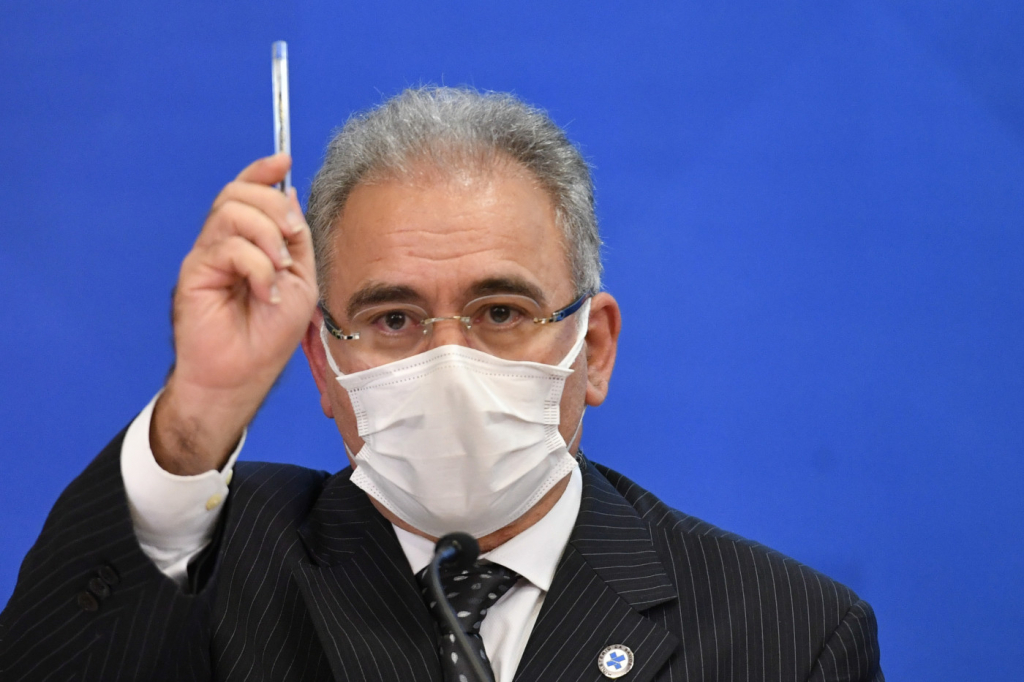 Minister stated that classes should have already resumed, since 80% of teachers have already received the first dose of the vaccine; interministerial ordinance on the subject should be published by next week
MATEUS BONOMI/AGIF – PHOTOGRAPHY AGENCY/ESTADÃO CONTENT – 06/01/2021
Marcelo Queiroga insisted on the appeal for the States not to advance the priority groups

The Minister of Health, Marcelo Queiroga, stated this Wednesday, 21, that an inter-ministerial ordinance on the theme of back to school face-to-face should be published by next week. Asked if the time is safe for the reopening of schools, Queiroga replied that the classes should have already returned and that 80% of the teachers received the first dose of vaccine, "I think they should have come back sooner, to be honest, because our teenagers are being hurt. There is no requirement to vaccinate teachers, this is an invention", he stated. He insisted on the appeal for the States not to go ahead with priority groups and said that the decision to vaccinate children and adolescents belongs to the National Immunization Program (PNI). "I know they are dealing with this topic. Of course, this is a public where vaccines have been studied less, but there are epidemiological problems with this subgroup. We have news of acute respiratory syndromes, deaths that affect our teenagers. And the number of adolescents with comorbidity is not that large. So the PNI will deliberate on this issue", he said.
In a nationally televised address on Tuesday, the Minister of Education, Milton Ribeiro, also defended the return to in-person classes. For the coordinator of the Open Schools Movement, Lana Romani, it no longer makes sense to wait for schools to reopen. "No country in the world has conditioned their return to school to vaccination, no other sector of the economy has conditioned their activities to vaccination, so there is no point in linking immunization with going back to school. Brazil is the world leader in closed schools. We no longer have time to discuss who is in favor and who is against going back to school, this discussion is obsolete. What we need is to leave the schools open to everyone and comply with the protocols", he stated.
While the vaccination advances, the pandemic in Brazil begins to stabilize. According to Fiocruz's InfoGripe bulletin, only Acre and Amazonas showed an increase in the number of serious cases of Covid in the last week and 17 states showed signs of falling in the long-term trend. Capitals are the biggest concern. They register high, very high, or extremely high transmission level. The scenario, according to the Fiocruz report, suggests the maintenance of the number of hospitalizations and deaths at a high level, if preventive measures are not adopted.
*With information from reporter Letícia Santini