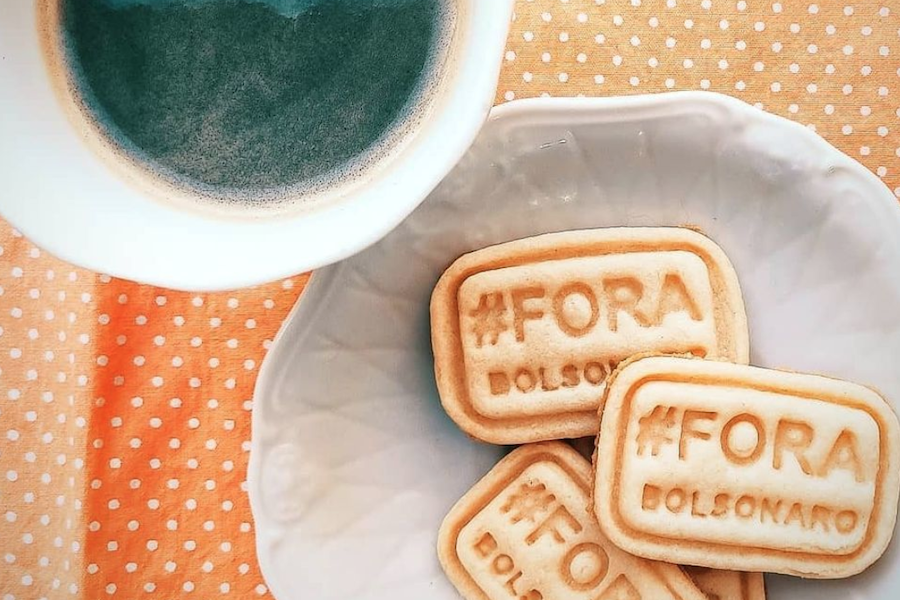 A Brazilian started making cookies with the motto "Fora Bolsonaro" as a joke, but now she sells hundreds every day.

What started as a simple joke, ended up going viral. The idea came from the Brazilian pastry maker Raíssa Accarini, who remembered making cookies with the hashtag #ForaBolsonaro.
"People aren't even concerned about taste. They are more concerned with the message. That's why they buy them. It could be a biscuit of any flavor that people would continue to buy", said the also professor of Biology in an interview with the agency Reuters.
The Brazilian, who lives in the municipality of Araraquara, in the state of São Paulo, already bakes hundreds of cookies every day and sometimes cannot answer all the requests that come to her, as can be seen on her Instagram account.
As the news agency recalls, support for the Brazilian President has been decreasing, not only because of his pandemic management, but also by the corruption scandals to which he has been associated, as well as his Government, related to vaccination against covid-19.
But not everyone agrees with the message of protest present in Raisa's cookies, not least because the head of state continues to have a loyal following. This is the case with Monica van Atzingen, a Bolsonaro supporter who also spoke with Reuters.
With the biscuit in her hands, the Brazilian declared: "I respect it, it's cute. But it could have been written 'Bolsonaro 2022', it would be much more useful".
Brazil is the Portuguese-speaking country most affected by the covid-19 pandemic and one of the most affected nations in the world, accounting for more than 551,000 deaths and more than 19 million confirmed cases.

ZAP //