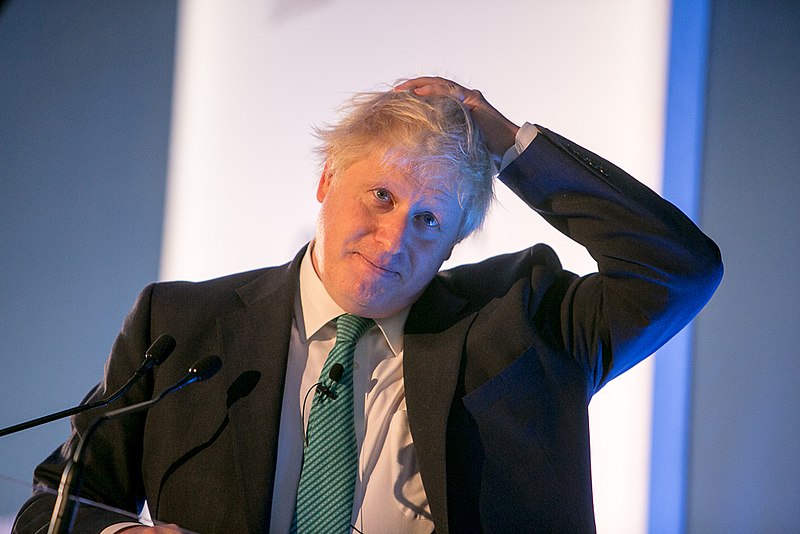 Boris Johnson prepares to break an electoral promise and face opposition within the Conservatives for wanting to raise taxes to close gaps in funding for health and social security.
The British prime minister is preparing to speak to British MPs this Tuesday about his plans to raise taxes to address the NHS and welfare problems, which is prompting criticism is rebellion within your party.
Second advances to Reuters, the costs to the British social system are expected to double in the coming decades due to an aging population. the prime minister wants now strengthen social security funding after spending due to the pandemic, but the possible increase in taxes would mean a failure of electoral promises.
Johnson wants now raise the tax of Social Security, paid by around 25 million workers, at 1.25% – which could mean another £10 billion to fund pensions and health services, writes The Guardian.
The Prime Minister will chair a government meeting this Tuesday morning and then speak to parliament. Finance Minister Rishi Sunak and Health Minister Sijid Javid will join Johnson at a press conference.
Boris will inform parliamentarians of the difficulties of the National Health Service. "The NHS is the pride of the UK, but it has been put under tremendous pressure because of the pandemic. We cannot expect it to recover on its own," the prime minister said in statements published overnight.
"We have to act to ensure that health and care systems have the long-term funding they need to get started. face the accumulation of problems, and end the injustice in the catastrophic costs of social care. My government is not going to shirk the tough decisions needed to give NHS patients the treatment they need and to fix our social care system," says Boris.
Fears of impact on elections
The government may schedule a vote on the proposal this week to limit a likely rebellion by conservative deputies and a unfavorable media coverage. Labor must vote against.
Like many other governments, Johnson has been pressured to invest more in the welfare state, but there are fears of a rise in debt after Department of Budget Responsibility forecasts that a 14% recession could lead to debt reaches £400 billion – around 440.57 billion euros.
Although Johnson has the largest Conservative majority since Margaret Thatcher, many party members fear that the tax increases cost votes in the elections scheduled for 2024 and wonder what the purpose of serving a government that is not fulfilling the party's 2019 manifesto is, as another promise on pensions is also about to be broken.
"An increase in taxes suggests that ministries are increasingly aware that the country cannot live on fancy money. That, at least, is welcome. The reality of reducing take-home pay to deal with a problem out of sight for most people will be unwelcome when it starts"says William Hague, former conservative leader, who adds that small parties will benefit from measure.
It remains to continue to monitor the situation to find out what the impact of the rebellion by conservative deputies will be and whether it will be enough to kill the proposal.

Adriana Peixoto, ZAP //