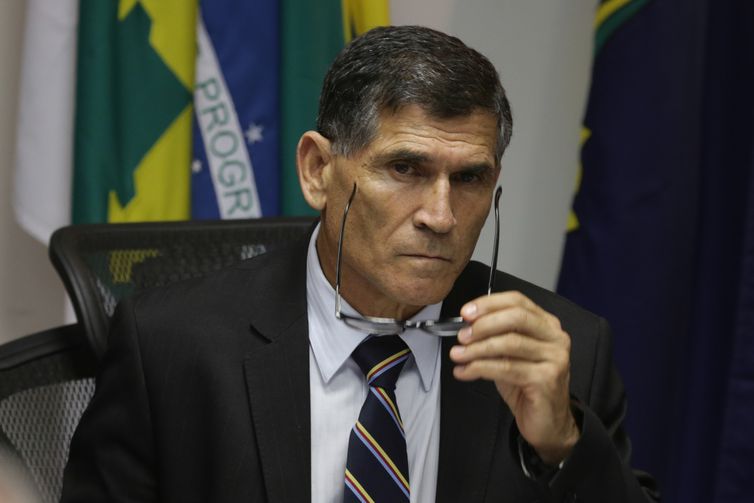 Reserve general believes Jair Bolsonaro's decision is 'unacceptable the way it was made'
Agency Brazil
He also said that anyone can deny an invitation to take office, since none of them are defined by determination

Former Minister of the Government Secretariat, General Carlos Alberto dos Santos Cruz, sees no relation in the dismissal of the commanders of the Armed forces, which happened last Tuesday, 30, with the military's performance in the pandemic. "A blatant lie! The work of the Army, Navy e Aeronautics it is visible to the population and local authorities, every effort is made. In all public policies, the Armed Forces have always helped in the best way, with extreme dedication ", he said.
"Government did not comment, it was a matter of consideration to say something to those people who dedicated 45 years to the institution and two years to the government. Another failure of communication and even basic education ", he added. In an interview with Morning newspaper, gives Young pan, he classified the name change as "unacceptable the way it was done". According to him, ministerial reform is normal and any government does it at any time – but military commanders are not part of that political layer.
Santos Cruz believes that the president's attitude Jair Bolsonaro it must have provoked more solidity in the union of the FFAA because there is a culture of not letting party politics and common things about government policy influence inside the institution. For him, the possibility of an own goal is also ruled out. "They are evaluating the Armed Forces very poorly. They are not going to embark on a political gambling adventure, "he said.
The general also stated that the government environment should be as open as possible in its composition. "Military personnel can also collaborate in any government, but an excess shows distortion in social representation. You have excellent people in all areas. Representation at the government level is essential and there are people trained to do this. " He also said that anyone can deny the invitation to take office, since none of them is defined by the institution's determination. "Exercising a political role is a personal responsibility."