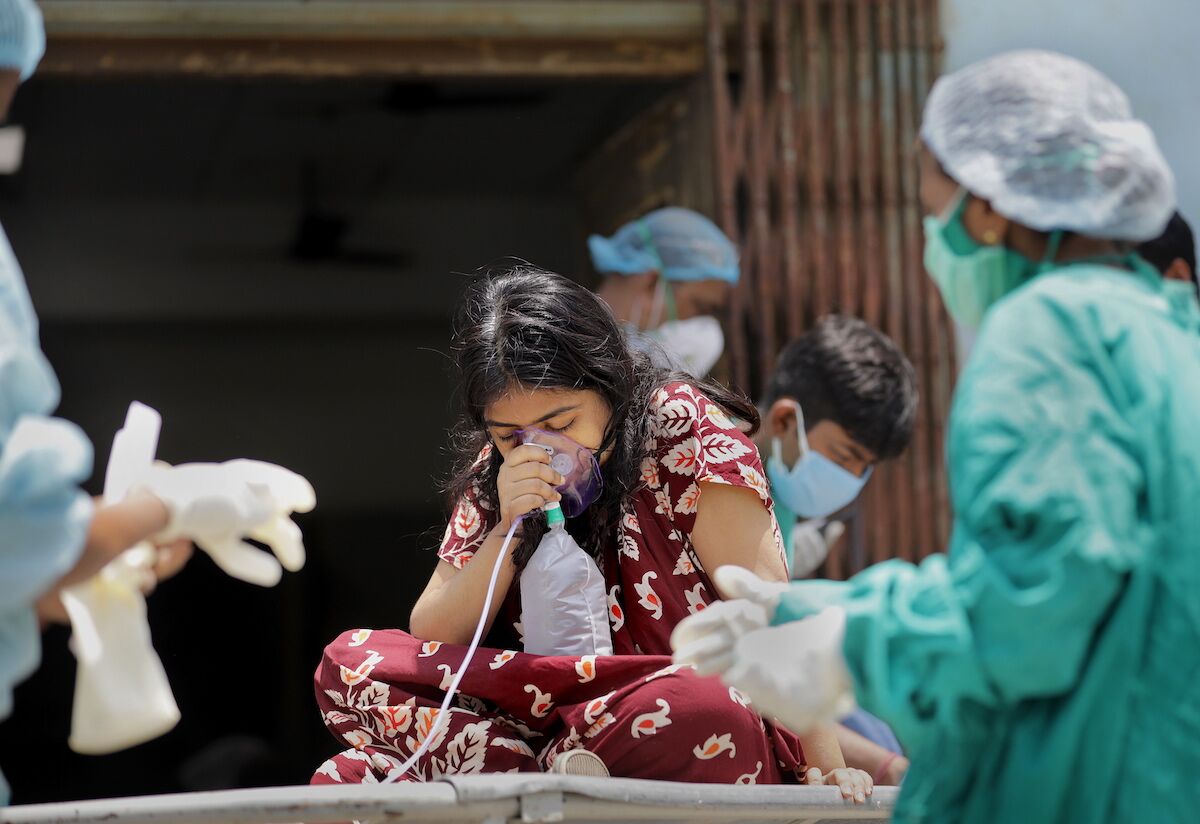 An internal report from the US Centers for Disease Control and Prevention (CDC) indicates that the Delta variant is as contagious as chickenpox.
The newspaper Washington Post had access to this internal CDC report, which indicates that the Delta variant looks like cause more serious illness than the other variants that have already been identified and that spread as easily as chickenpox.
The document, which makes the authorities understand that they have to begin to "recognise that the war has changed", also puts forward an urgent note, which shows that communication must be reformulated to emphasize the vaccination as the best defense against such a contagious strain that acts almost like a different virus, mutating faster than Ebola or a common flu.
According to the same US newspaper, the report also cites a combination of data obtained recently, which has not yet been published, that show that vaccinated people who have been infected with the Delta variant may be able to transmit the virus as easily as those who are not vaccinated.
Vaccinated people who became infected with Delta, initially detected in India, have viral loads similar to those who are not vaccinated and are infected with this variant, it can be read.
Scientists at these Centers for Disease Control and Prevention were so alarmed by the new research that the agency, earlier in the week, significantly changed the guidelines for those vaccinated.
Now, the recommendations again call for everyone – whether vaccinated or not – to use masks in closed public places under certain circumstances.
A portion of this presentation states that there is an increased risk of hospitalization and death among older age groups compared to younger people, regardless of their vaccination status. And that there are 35,000 symptomatic infections a week among 162 million Americans vaccinated.
According to the Washington Post, the report includes data from studies showing that vaccines are not as effective in immunocompromised patients and nursing home residents, admitting the possibility that a third dose may be necessary in some cases.
The document clarifies that vaccination provides substantial protection against the coronavirus, but also shows that CDC must "improve communications around individual risk among vaccinates."

ZAP //