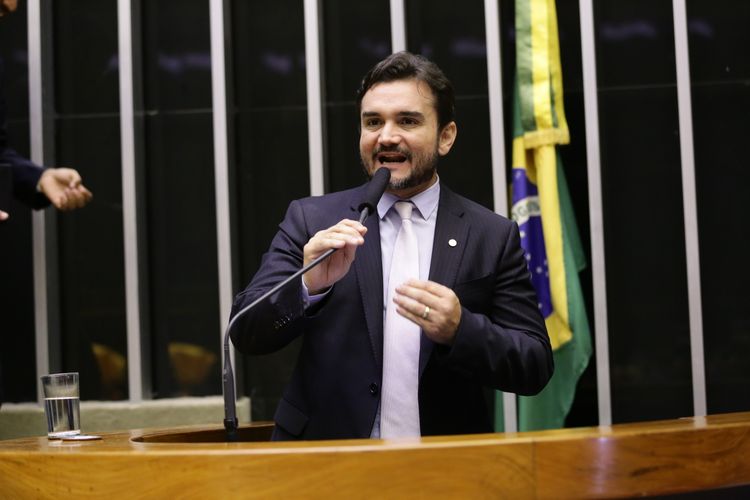 Celso Sabino heard suggestions at FIesp and intends to take them up for discussion at the National Congress
Michel Jesus / Câmara Agency
According to Sabino, the idea is to generate millions of new jobs from the first year of project implementation

After meeting with executives and directors, at the headquarters of the Federation of Industries of the State of São Paulo this week, the deputy Celso sabino, rapporteur of the second phase of the tax reform, said he intends to take the National Congress the suggestions you heard during the meeting. In recent days, the congressman has been talking to different sectors of the economy to try to improve the text of the bill. According to Sabino, the idea is to generate millions of new jobs from the first year of implementation of a project that foresees reducing the number and value of taxes.
"Today, we are already including, for example, the non-taxation of profits and dividends distributed among economic groups. We cover the issue between subsidiaries and controllers. We are also putting forward a suggestion today, including the affiliates up to a certain percentage of quotas and participation in the companies. Today we also received an important suggestion at Fiesp about profits and dividends by micro and small companies to people of the same family. We are already taking this suggestion." The deputy also stated that the exemption range of up to R$20,000 for taxation of dividends should be maintained, but could be expanded in the case of companies belonging to the same group, affiliates or small businesses belonging to the same family.
Even so, businessmen who attended the meeting showed dissatisfaction with the possibility of increasing taxation, especially for sectors with a greater number of companies included in the presumed profit of Simples. The president of Fiesp, Paulo Skaf, said that a good reform should simplify tax collection and reduce bureaucracy to awaken competitiveness among businessmen. "What does everyone want? When you talk about tax reform, there is an expectation that it can be easier, that you can produce with less bureaucracy, with less imposition and paying less. Any reform you talk about the result will be paying more not please. It's natural, in any sector." Skaf urged the government and Congress to also speed up administrative reform.
*With information from reporter Caterina Achutti