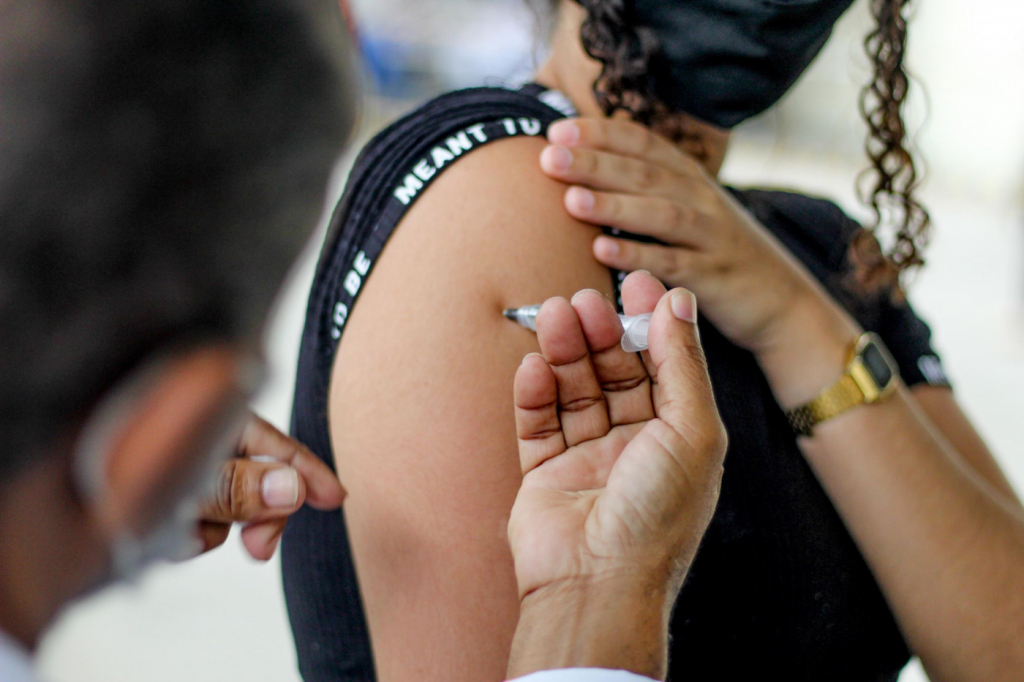 The city's expectation is to complete the immunization with the first dose and apply 80,000 second doses
FERNANDO SILVA /FUTURA PRESS /ESTADÃO CONTENT
Rio should set up vaccination posts on public transport in October

The city hall of Rio de Janeiro announced this Friday, the 24th, that it will carry out a large effort of vaccination against a Covid-19 this Saturday, 25, with the intention of reaching 100% of people over 12 years old with at least one dose received and apply at least 80 thousand second doses. It will even be free to choose the dose of the immunizing agent to be received, whether Coronavac, Pfizer or Astrazeneca. According to the health secretary of the municipality, Daniel Soranz, the city has a stock of immunizing agents, so the 'vaccine sommeliers' will be able to choose which ones they will receive. "Exceptionally, the user will be able to choose any of the vaccines," said Soranz.
Rio already has very advanced vaccination: around 96.9% of the population over 12 years of age in the city received at least one dose. The schedule of the first dose ends this Friday, with the immunization of adolescents aged 12 and 13 years. Inhabitants of other municipalities were also vaccinated in the capital of Rio de Janeiro, which did not require proof of residence to apply the doses. According to Soranz, in October vaccination posts will be set up in subway stations, bus stops and BRT to look for people who may not have received the first dose on the appropriate date.
At a press conference to present the city's weekly epidemiological bulletin, the secretary highlighted that other measures to prevent the dissemination of the coronavirus are not yet necessary. "It is very important for people to know that there is still transmission, that it is still necessary to wear a mask, protect yourself, avoid unnecessary exposure," he said. Soranz also stated that Rio has the best moment since the beginning of the pandemic, with falling indicators. This Wednesday (22), the last update available on the city hall panel, the moving average of deaths in the last seven days was two. On the same day, the moving average of confirmed cases was 41.