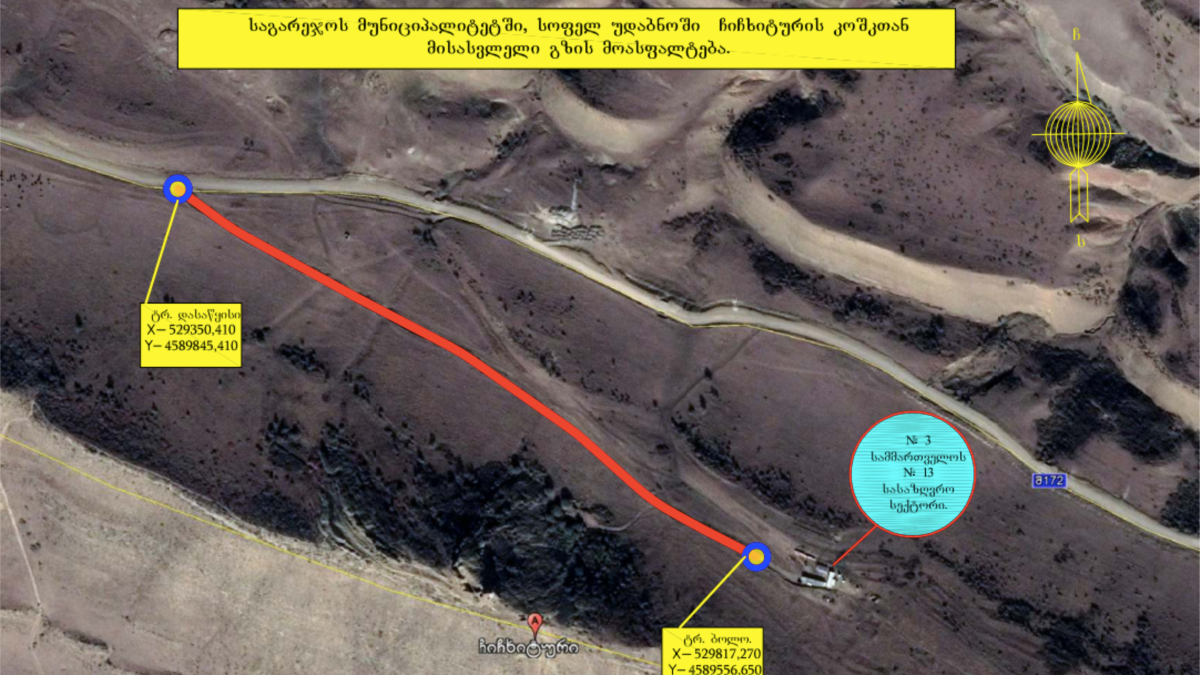 The need for expedited purchase is explained by the special significance of Chichkhuturi. State agencies are procuring the agency that the tower "Every day there are a lot of pilgrims and tourists from different countries of the world, and the access road to these facilities is damaged, which prevents visitors from moving and needs to be rehabilitated." Sagarejo Municipality hopes that after the road is paved, the movement will be easier and Chichkhuturi Tower will become more popular with visitors and pilgrims.
The procurement documents do not say that the Desert Monastery and the Chichkhituri Tower are in disputed territory between Georgia and Azerbaijan – Chichkhituri, the desert and Bertubani were still assigned to Azerbaijan by the Soviet regime. Border states do not agree on these areas – From 2019 Chichkhituri Tower is controlled by Azerbaijani border guards, while Georgian border guards moved from the mountain ridge to its foot and opened a checkpoint below. Locals say that not only the tower, but also the one leading to the tower is impossible to reach, the civilians are warned by the guards that they can not move here – tourists also appear more and more rarely.
Sagarejo Municipality was notified of the need to pave the road on July 13, 2021. A government decree was issued in July, signed by the Prime Minister, allowing the municipality to immediately pave the way to the Chichkhituri Tower. The project is submitted by the Ministry of Infrastructure.
Sagarejo Municipality explains the need for road construction in the summer of 2021 with good weather and an abundance of tourists.
"Since it is summer and the weather is favorable, the pilgrimage to the Davit Gareja monastery complex and the Chichkhituri tower on its territory is marked by an increase in pilgrims, and the tender procedures require some time. "To ensure the start / completion of road rehabilitation works as soon as possible, which in turn will facilitate the movement of tourists and will be a prerequisite for attracting more tourists" – We read in the tender documentation.
The access road to the tower, which the municipality uses as a mechanism for attracting tourists and pilgrims and which costs almost half a million GEL to pave, does not actually go to the Chichkhituri tower, but to the border guard building – citizens are restricted and there are 6 sections of rehabilitation road in total.
.