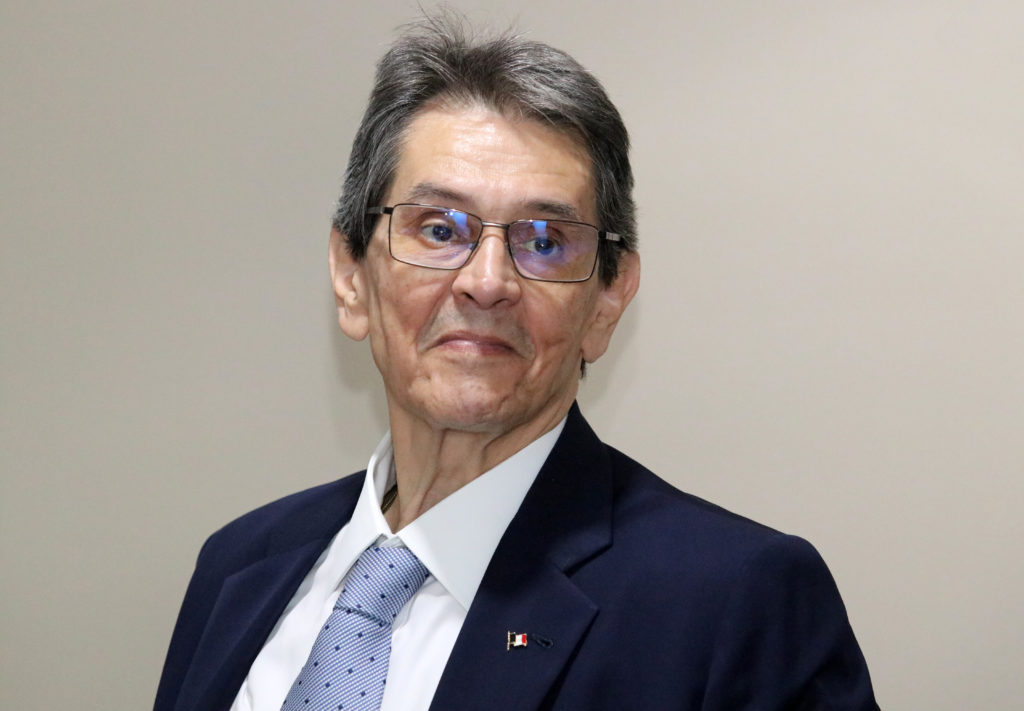 In a letter written on the 2nd of the month, a former federal deputy attacked the minister of the Supreme Court and stated that the people will defeat 'tyranny'
Mario Agra/PTB National
Ex-deputy has been in jail since the 13th of August

The former federal deputy and president of the PTB Robert Jefferson criticized the minister Alexandre de Moraes, do Supreme Federal Court (STF), classifying it as "abominable" and saying that it "represents christophobic and globalist communism". This statement was made by Jefferson in a letter sent to Young pan by the advice of the former parliamentarian, who has been in prison since August 13 this year. In the document, written on September 2, Jefferson cites figures of Christianity and attacks the minister, whom he refers to as Xandão. "We must keep in permanent memory the perverse psychopaths who harm us. Xandão is like that. It has a utilitarian view of people. He sees the advantage he can measure in the neighbor, and then discards it. It's emotionless. Xandão is an abominable and Lombrosian figure. Sadistic, unconscious sodomite. He represents christophobic and globalist communism," says Jefferson, who continues by saying that Moraes is a figure in the Chinese Communist Party.
Next, Jefferson claimed that the minister "torn up the Constitution" and censored media outlets that defended democracy. "He ordered the arrest of conservative Christians, and on the court stage, together with their peers, he released the corrupt and the drug dealers. It censored and closed all conservative media, demonetized democratic channels", stated the PTB president in his letter. Jefferson also stated that Moraes should not be the president of the Superior Electoral Courtl (TSE) in 2022, when Brazil's next presidential election will take place. "The next President of the Superior Electoral Court will not be the perverse and unscrupulous Xandão. This audacious one intends to preside over the next elections. His network, his history in law demonstrate that he incorporates the audacity of the scoundrels he sponsors into his personality," said Jefferson.
In another excerpt, the former deputy says that he has been the target of persecution by Moraes that the appointment of the minister only happened due to "advantages and basement favors". "Xandão, you have been chasing me and the PTB. Hidden behind Minister's robe. If the constitutional criterion of unblemished conduct and unblemished reputation were taken seriously, you could never wear the black cape. […] Your protection of the honor of the beautiful lady of the Republic may seem honorable. But his psychopathic essence traded protection, taking personal advantage, for career escalation. He saved the Lady and was made Minister of the STF. Now you use this condition to persecute conservatives, patriots and Christians," he says in the letter. Finally, Jefferson accuses Moraes of having been responsible for the country's constitutional rupture and says that the people will defeat "the tyranny" in Brazil. "September 7th has arrived. The break was made by the Minister. There won't be another opportunity, It's win or win. We will defeat tyranny! With tyranny you don't wake up, tyranny crushes! The people are supreme", concluded the former parliamentarian.