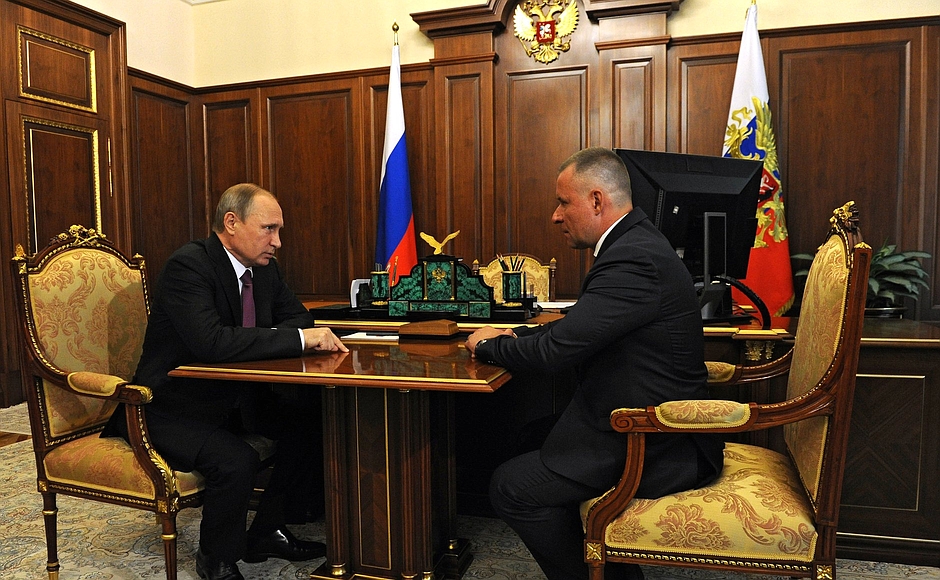 Russian Emergency Situations Minister Yevgeny Zinichev, former bodyguard of President Vladimir Putin, died while trying to save a filmmaker during strategic exercises in the Arctic, the ministry said on Wednesday.
In a personal note to the Zinichev family, published by the Kremlin and quoted by Moscow Times, Putin was "shocked by the tragic news", classifying the minister's death as "an immeasurable personal loss".
"We have lost a real officer, a comrade, a person of great inner strength, courage and bravery. We are linked by years of working together. And I always knew that Yevgeny Nikolaevich could be trusted in any highly difficult situation – as a trustworthy and loyal friend and a top professional," said Putin.
Zinichev, 55, died while trying to save the director Alexander Melnik, who was at the exercises in Norilsk with the aim of exploring locations for a new documentary on the development of the Arctic and the North Sea Route through Russia. Melnik, 63, also died in the incident.
Putin awarded the "Hero of Russia" decoration posthumously to Zinichev "for the heroism, courage and bravery shown in the performance of his official duties".
Zinichev was appointed Minister of Emergency Situations in May 2018, following Putin's re-election. He was also a member of the Security Council.
He started his career as KGB official, in the late 1980s, and continued to serve in the Federal Security Service (FSB) in the post-Soviet period. He was part of Putin's personal security team from 2006-2015.
The two-day exercises in several Arctic cities, including Norilsk, began on Tuesday and involved more than 6,000 people.

Taísa Pagno //