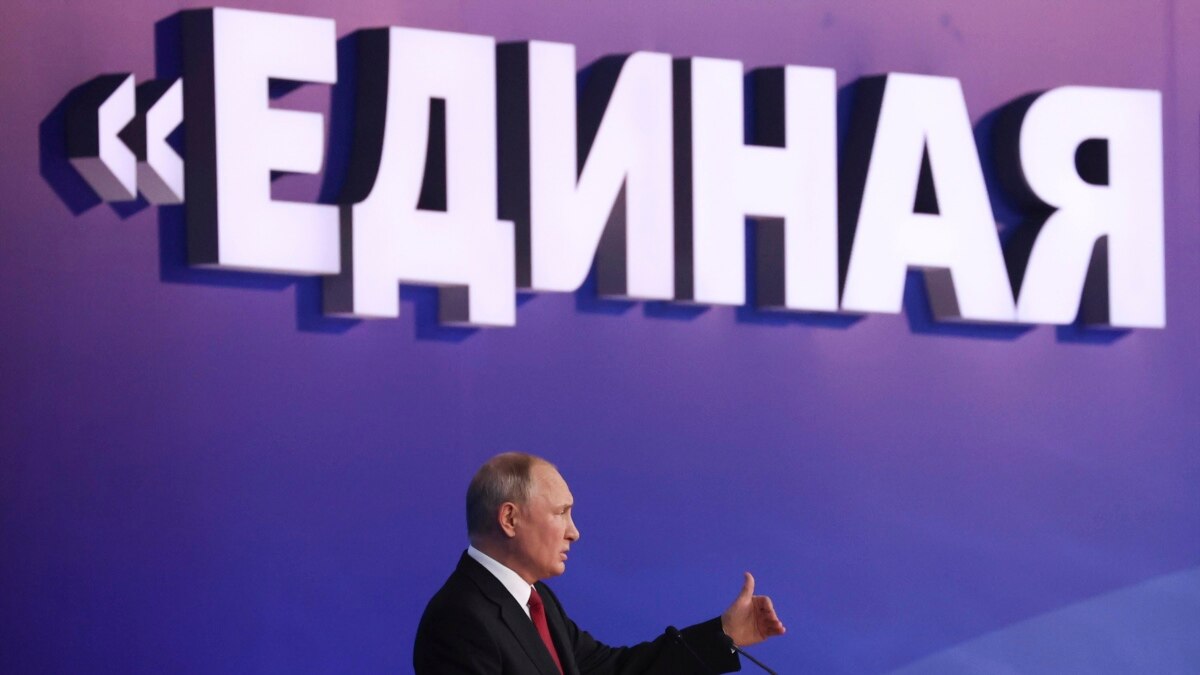 The site duma.vote was backed by Mikhail Khodorkovsky, an exiled oil tycoon who criticizes the Kremlin, finances and supports opposition activists and the independent media.
At first glance, the closed website had neither an anti-Kremlin political message nor a call for support for this or that candidate.
"We do not urge you to vote this way or that", Was written on the site, "We offer information to make your choice consciously."
The purpose of the site, as it was written there, was to help voters understand which candidate is in favor of Vladimir Putin remaining president for 2024.
The question of whether Putin will remain in power after the end of his presidential term will be raised before the September 17-19 elections and will be relevant to Russian policy for the next two years.
The Duma, the lower house of Russia's parliament, last year backed constitutional changes that effectively lifted Putin's term of office and allowed him to vote again in 2024 and 2030.
Putin himself does not say whether he aspires to stay in power.
If he wants to, or the Kremlin will try to change the executive branch in such a way as to keep Putin as the main political leader without a presidency, he will need deliberative, legal issues to resolve.
duma.vote argues that the lifting of the deadline was an unconstitutional move.
"The unconstitutional extension of the incumbent president, which necessitated a change in the country's main law, allows Putin to remain in office until 2030 and even 2036."
In banning the site, the Internet regulator, Roskomnadzor, enacted a law allowing websites, online media and print media to be shut down if they were to be used as propaganda for "mass riots and extremist activities." The law also gives the regulator the right to censor information and sources that it deems unreliable.
Prior to the elections, the government targeted many media outlets and information sources.
Among them are sites linked to jailed opposition politician and anti-corruption activist Alexei Navalny, author of the "Smart Voting" initiative.
The aim of this initiative was to persuade Russian voters to vote for those candidates who have a chance to outperform the ruling party – United Russia.
Navalny's allies created this app this year to make it easier for them to work with voters.
But officials did not hesitate to ban all websites that used the "smart voting" app and asked tech goliaths, Apple and Google, as well as Russian search engine Yandex, to remove it from their online stores.
Authorities also sought to block local servers that facilitated the purchase of the app and cracked down on those running "virtual private networks" – VPNs – which allow users to bypass identity and restrictions. This week, the regulator even tried to block website security providers to block access to the "Smart Voting" app.
A number of projects unrelated to the election were also banned or targeted by the prosecutor's office.
They were shut down after Roskomnadzor blocked Open Media and MBK Media news sites in August. The human rights group "Protection of Postcard Rights" also stopped working.
Two activists linked to Khodorkovsky's projects have been charged. Several news site reporters were listed as "foreign agents" under Russian law.
"What should be said ?! It speaks for itself " – Khodorkovsky's press secretary Maria Logan wrote to Radio Liberty by email. "If you are an activist, a freelance journalist, or just someone who criticizes the way the Kremlin runs the country, you have the choice of either becoming an IDP, or going to jail, or living under the 'foreign agent' label, which practically means you are a spy and a salesman. . "Intimidation tactics work."
"But many are able to find ways to adapt to this difficult situation and continue to fight the fraudulent regime.", Writes Maria Logan.
.