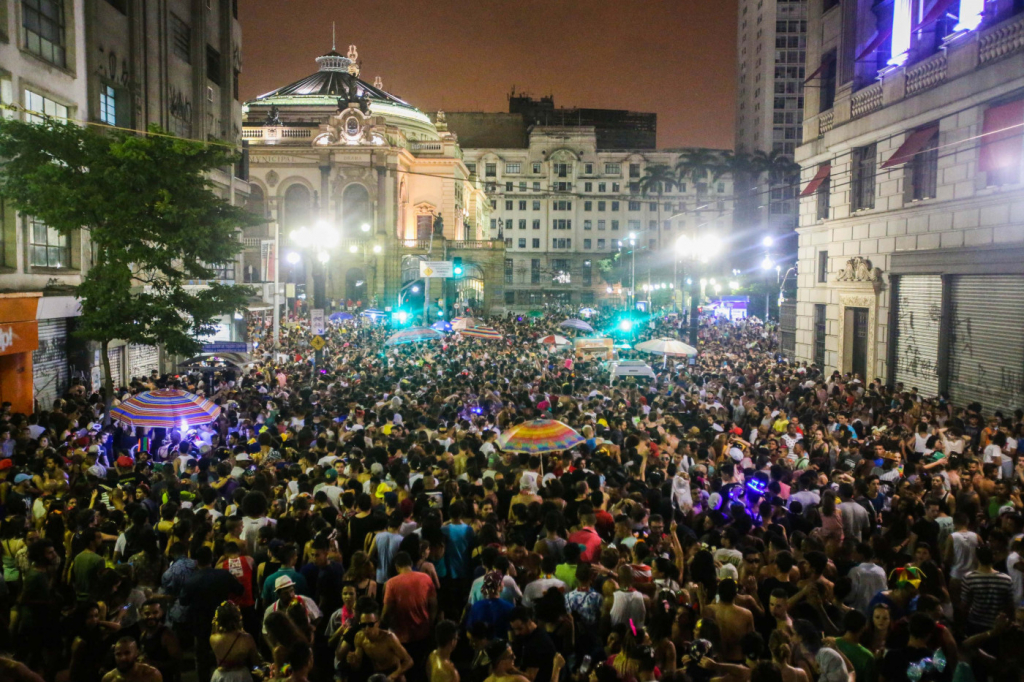 In 2020, the party gathered 15 million people; the number is expected to be even higher if the event occurs in 2022
Tiago Queiroz/Estadão Content – 02/07/2016
Street carnival with an electric trio from the Desmanche block on Rua Xavier de Toledo, near the Teatro Municipal, in the central region of the city of São Paulo.

the city hall of São Paulo expects to hold Carnival in 2021 and, for that, it has already started to be programmed. A survey carried out by the city hall itself pointed out that 85% of revelers are concentrated in 10% of the events around the city, which is fundamental for organizing the party in times of pandemic. O Carnival São Paulo has grown in the last 4 years. The financial return from the revelry is equally great. In 2020 alone, the party gathered 15 million people. The expectation is that, next year, the public will be even greater.
The decision to allow street carnival was taken due to the expansion of vaccination and the drop in the number of admissions by Covid-19. In March of this year, the moving average of new cases was 6,964 and, now, it is 562. The capital of São Paulo currently registers more than 70% of the adult population vaccinated with the complete immunization cycle, whether it is a single dose or two doses. People over 60 years old, by the end of this month, will receive the booster dose. Until Carnival, in February 2022, the expectation is the complete vaccination of the entire population over 18 years old.
The municipal secretary of Health, Edson Aparecido, says that an eventual suspension of the carnival could occur through the emergence of a new variant. "This is what we are going to analyze at the appropriate time for the event, the issue of the vaccination framework throughout the country, the issue of hospitalizations that we are in the health system here in the city and, of course, also in the state, the average mobile of new cases and of obtiso. Everything will be analyzed. It is a very large set of factors that the health surveillance and the health department will analyze. If they are not favorable, obviously, we will not give authorization for the event", he stated. On the proof of vaccination, the secretary considers that requiring vaccination at a large event such as Carnival is unfeasible. Another situation that is not in control is crowding. Despite the city's schedule, it is worth remembering that the holding of the party still depends on the city's pandemic situation in February 2022.
*With information from reporter Camila Yunes