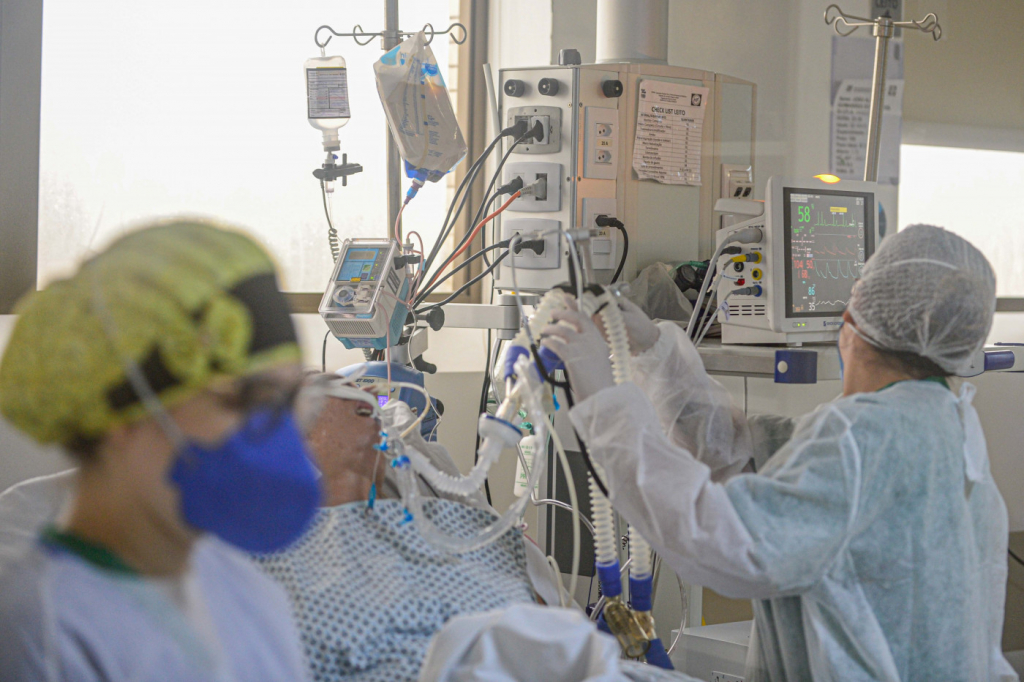 Medicines were donated by a group of brands to the Ministry of Health, which passed quotas to the United States
EDUARDO VALENTE / ISHOOT / ESTADÃO CONTENT – 03/01/2021
Intubation drugs were distributed on Friday, 16

Cities of the State of Sao Paulo began to receive medicines called "intubation kit"That were sent by Ministry of Health and donated by private companies. According to the State Government, 407 thousand kits that will be destined to attend cases of patients with Covid-19 in serious condition. According to the Ministry of Health, a Business group donated 2.3 million kits for the portfolio, which was responsible for distributing the drugs to the 26 states and the Federal District. However, according to the São Paulo government, the amount released to the State is equivalent to a maximum of three days of consumption in view of the current demand in the State.
In a note, the state government clarified that it only received 552,507 medicines through administrative requests from the Ministry in March 2021 after six months without any delivery to São Paulo. The authorities also informed that they continue to demand measures from the Ministry and daily inform the State of the situation and the need for medicines from the Ministry of Health. THEIR from São Paulo to the Ministry. The State Secretary of Health, Jean Gorinchteyn, affirmed on Friday, 16, that São Paulo still has a quantity of medicines of the so-called "intubation kit" in hospitals of the state network. "These figures are being handled and distributed on a daily basis to all municipalities in the sense that we can also receive them," said Gorinchteyn.
The health indicators presented this Friday, 16, at a press conference at Palace of the Bandeirantes, show a drop in the occupancy rate of beds in the Intensive Care Unit (ICU) and in the infirmary. The occupancy rate of ICU beds in the State this Friday is 85.3%, and in Greater São Paulo, 83.3%. There are 11,756 people hospitalized in the ICU and 13,307 in hospital beds in São Paulo. The coordinator of the Covid-19 Contingency Center in São Paulo, Paulo Menezes, reported that the daily reduction in hospitalization is 1.4%, which represents 14th less patients per day.